A lot of you will already know that I am a very proud mum of four boys and I am grateful that we live in a county that is spacious enough to contain their boundless energy! The countryside around our farm is open, sometimes bleak and always wild. For sometime now I have wanted to produce a yarn that reflects this landscape, pays homage to the woolly heritage of the North and is perfect for knitting the big snug, robust jumpers needed to enjoy our great outdoors.
After much thought and experimentation we decided on a blend of South Country Cheviot and Blue Faced Leicester wool.
As our lovely goats live inside through the winter we have quite a lot of available lowland grazing, so we welcomed 50 Cheviot lambs down from the hills for the winter. They were sheared for the first time in February and hence we had their very best and softest fleece.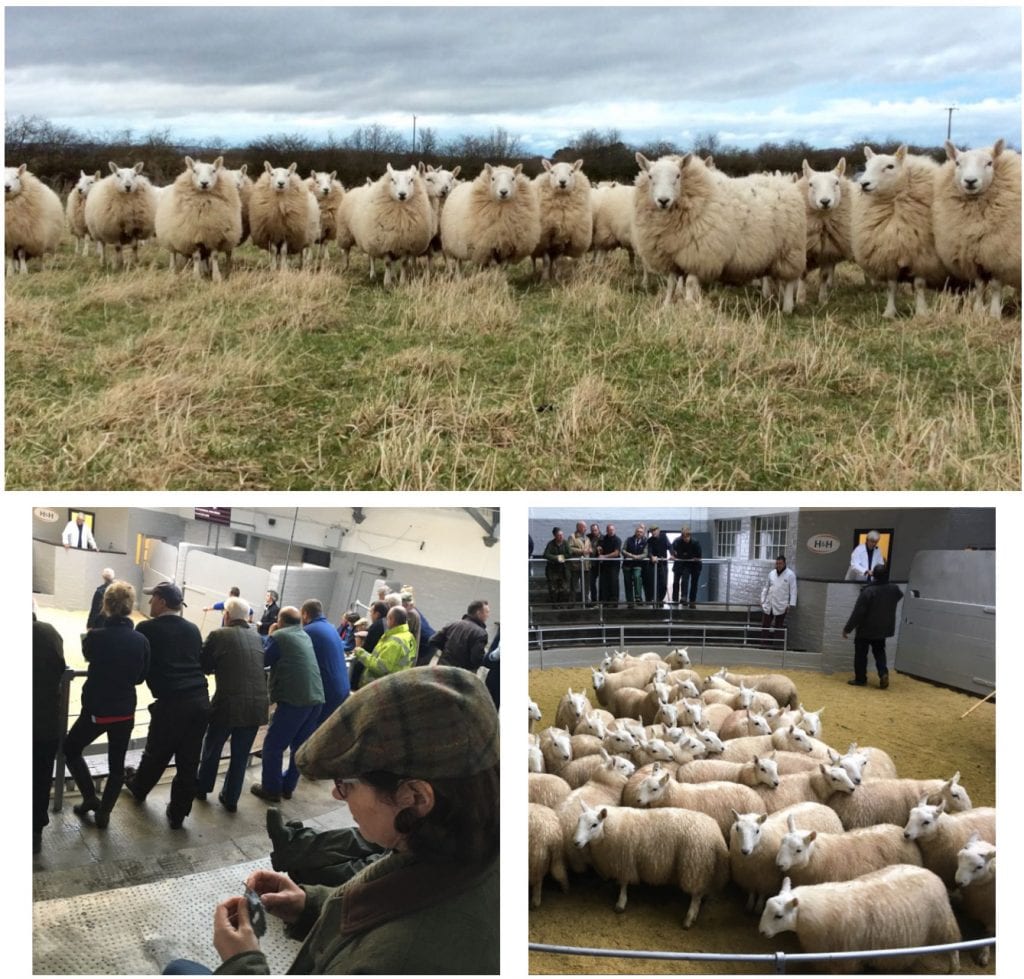 The earliest records of Cheviot sheep as we know them today are from the 14th Century when large areas of the hills were owned by the church. In the 15th and 16th Centuries many merino sheep where imported from the continent through Berwick ports. It is believed that the monks improved the fleece of the cheviots by crossing them with merinos. Cheviot sheep today are a small hardy breed ideal for the harsh environments of the Cheviot hills with their dense fleece which is warm and surprisingly soft for a hill breed.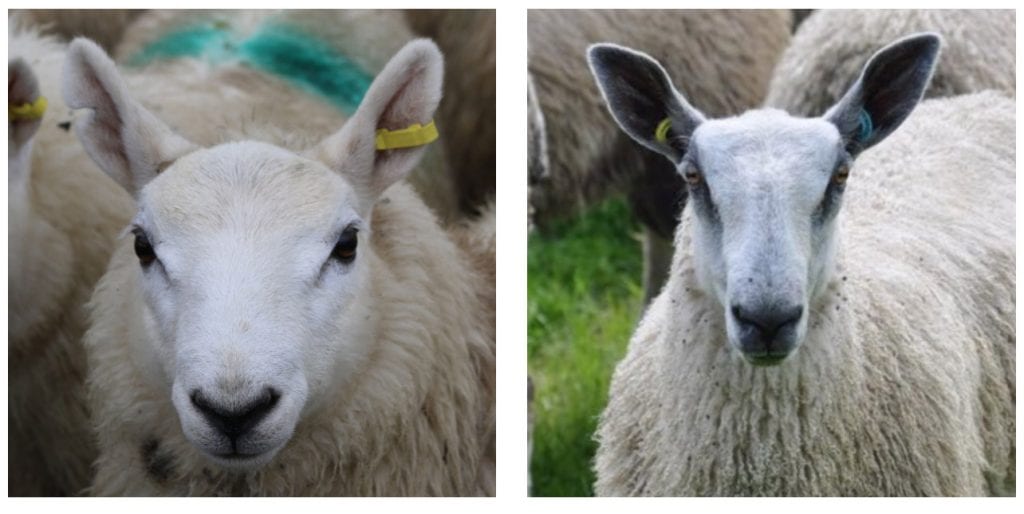 The Blue Faced Leicester is a white sheep with spectacularly fine soft fleece and a distinctive blue skinned head which shows through. Blue Faced Leicesters are used for crossing with hill breeds to produce the famous mule. The Blue Faced Leicester was developed in the 17th Century by Robert Bakewell and were at one time time called the Hexham Leicester due to their concentration in Northumberland. It was a very famous Blue Faced Leicester called Blue Cap who was the original sire of the breed now known as Wensleydales that we love so much at Whistlebare. With our flock of Wensleydales and our visiting Cheviots we don't have space to keep Blue Faced Leicesters as well, so were delighted to learn that friends of ours who farm locally have a pedigree flock whose fleece we have blended into our Cheviot Blue yarn.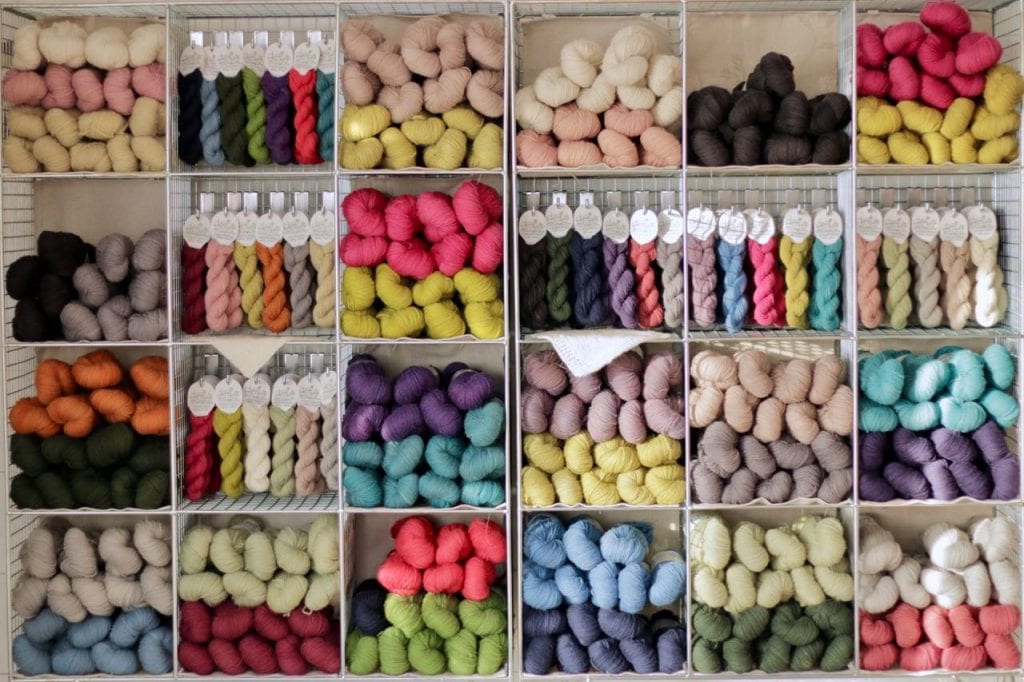 Cheviot Blue is a blend of 60% Cheviot and 40% Blue Faced Leicester woollen spun to produce a yarn that is bouncy and crisp with a lovely loftiness.
This type of wool is perfect for colour work, cables and lace as it has excellent stitch definition and stays where you put it. The loftiness created by the air trapped in the fibres makes it surprisingly warm and the resulting garment will be snug and airy and long lasting.
We are very proud of Cheviot Blue as it is the embodiment of all our principles at Whistlebare. The wool is from either our own sheep or sheep kept by people we know whose management of their flocks and standards of welfare we respect. The breeds of sheep are traditional to the UK and thrive in their natural environment. The greasy fleeces have been scoured, carded and spun in Yorkshire supporting the great woollen tradition of the county and minimising miles travelled and so carbon footprint. The yarn is dyed by hand at Whistlebare with the love and respect that a beautiful natural product deserves.