Louisa Anne Beresford, Marchioness of Waterford
Welcome to the second instalment of our 'Yarns Around Northumberland'
In this, February's Yarns Around Northumberland, we thought we would focus on a strong and beautiful heroine in the lead up to Mothers' Day next month. Our featured pattern is Stella Ackroyd's pretty lace 'Waterford Shawl' knitted from our very own Yeavering Bell 4ply.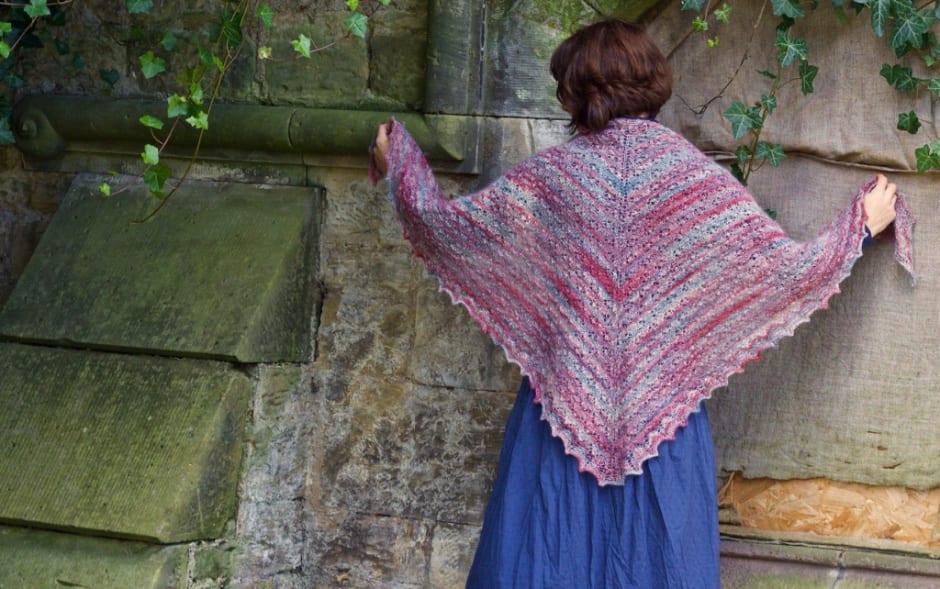 Louisa Anne Beresford was born in 1818, daughter of Charles Stuart, 1st Baron of Rothesay and Lady Elizabeth Margaret Yorke, and she was destined to have great talent, wealth, beauty and independence of mind.
As a child Louisa was taught to draw by Rossetti and attended life drawing classes by John Ruskin. She is believed to have modelled for Sir john Everett Millais and it is suggested that her beauty was one of the inspirations for the Pre-Raphaelite Brotherhood.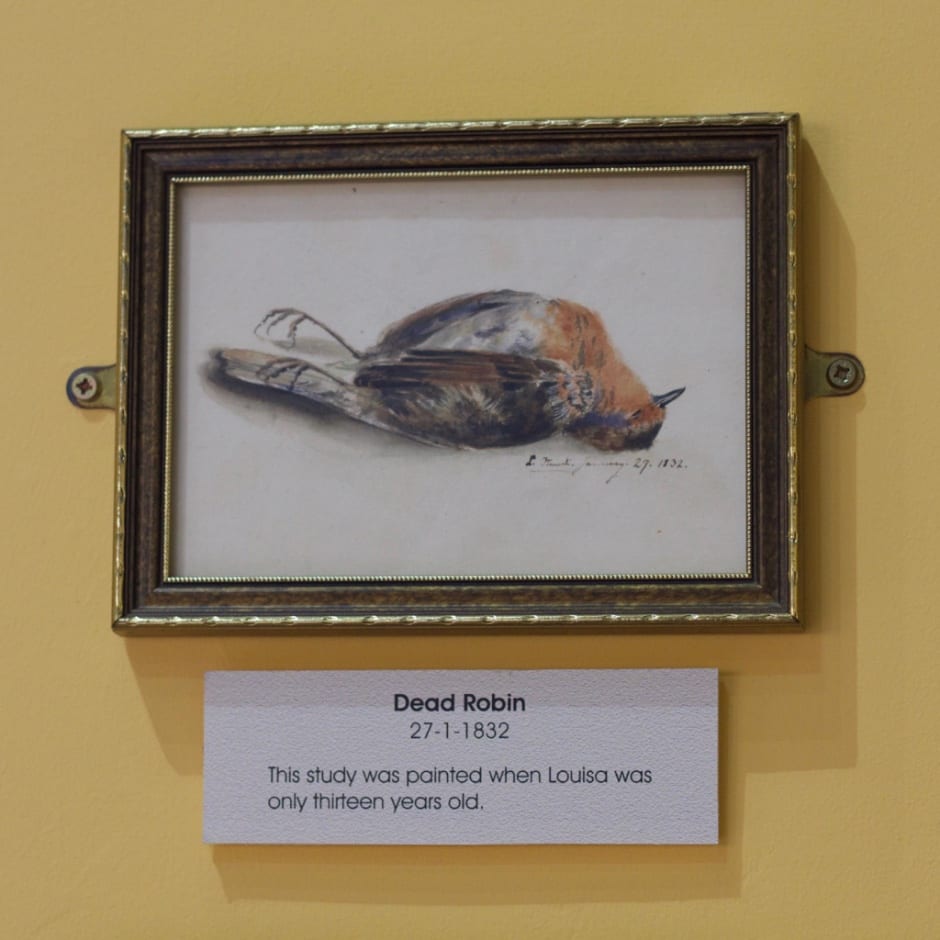 Louisa Stuart first met her husband, Henry, the 3rd Marquis of Waterford, in 1839 at the Eglinton Tournament where she was greatly impressed by his courage and skill at jousting. Henry had inherited great wealth at the age of fifteen and had grown up to be rather wild. The phrase 'to paint the town red' refers to his painting a pub's porch red and being fined £100 for his efforts!
Despite his reputation for drunken carousing Henry was actually very shy. So shy that he proposed to Louisa via a letter to her mother written by his sister! Lady Stuart was appalled by the idea of a union between her younger daughter and the wild Marquis of Waterford and was set to refuse. Louisa however, prevailed and she and Henry were married in 1842.
The marriage was successful but tragically Henry was killed in a riding accident in 1859 and childless Louisa had to leave Curraghmore House in County Waterford, Ireland. Louisa took up residence in Ford Castle, inherited by Henry from his Grandmother, and set about making improvements. She showed great concern for the welfare of the tenants of the estate and in 1860 commissioned the building of a school. She also provided housing for her tenants, a nurse for Ford Village and founded a temperance society.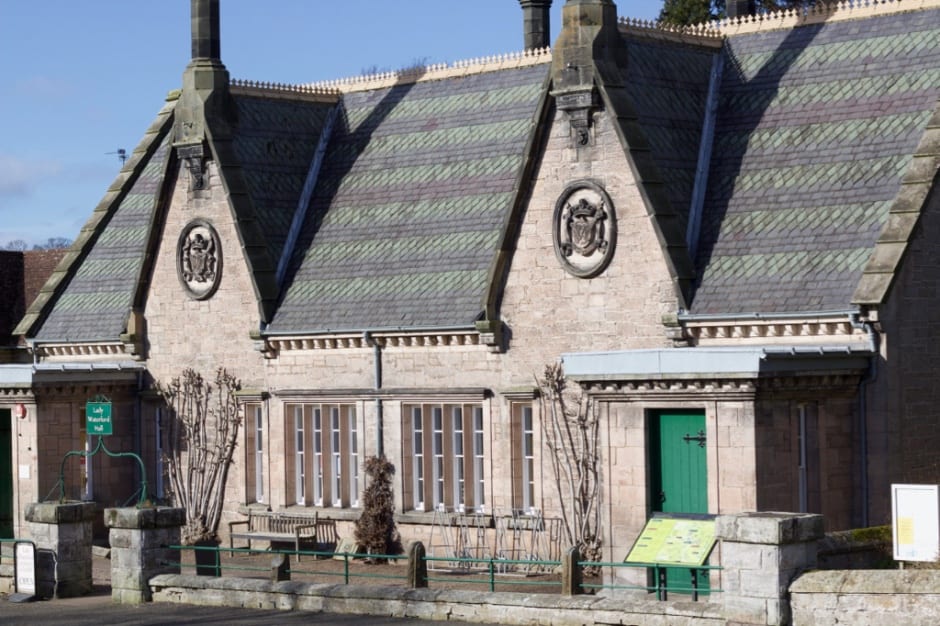 In 1862 she began to cover the walls of the school room with scenes from the bible. The characters in the murals were modelled by children from the school and their parents from the village and estate. The murals, which took 21 years to complete, were influenced by the Pre-Raphaelite movement, and were painted in life-sized watercolour on paper stretched onto wooden frames and then mounted on the walls.
The hall was used as the village school until 1957, and is now known as the Waterford Gallery, or Lady Waterford Hall.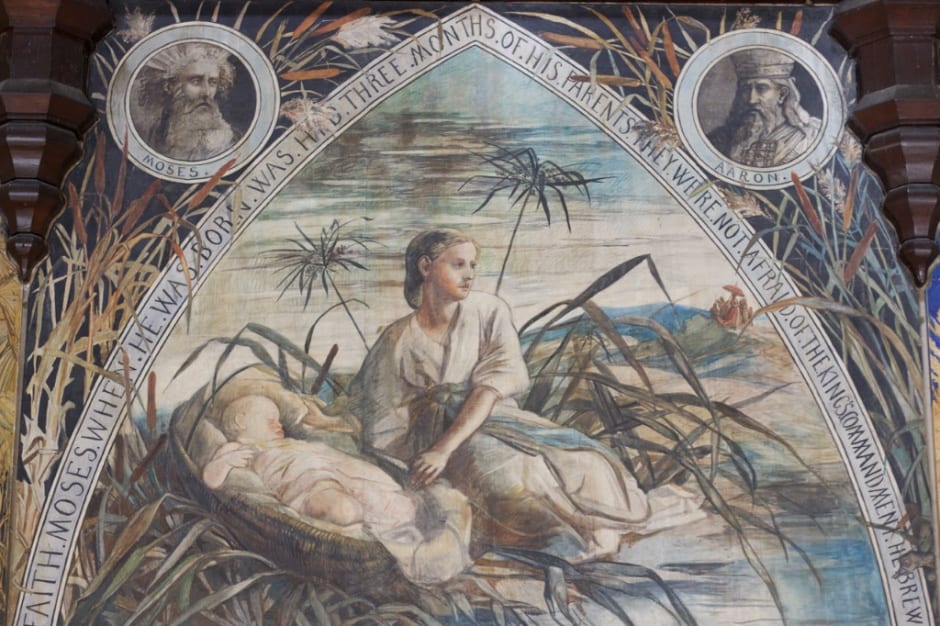 Louisa died at Ford on 12th May 1891. Her grave lies next to the Church of St Michael in Ford village. Her Gravestone and slab, designed by George Frederic Watts and his wife Mary Seton Watts is now designated a Grade II listed building. The wording on the slab tells how she was 'honoured and beloved by all'.
A gifted watercolourist she didn't exhibit in galleries until the 1870's. After she died there were two large exhibitions of her work with over 300 pieces of art at each, she is now recognised as one of the the most interesting and gifted artists of her time.
We have dyed three pretty, limited edition colours in Yeavering Bell 4ply to knit Waterford Shawl (although you can of course, knit with any colour in our range). Gentle variegated 'Louisa Anne's Bouquet', 'Pre-Raphaelite' a dusty rose and 'Waterford Crystal' a smoky blue. Two skeins are needed to knit the shawl and the pattern is FREE with the yarn – perfect for Mothers' Day!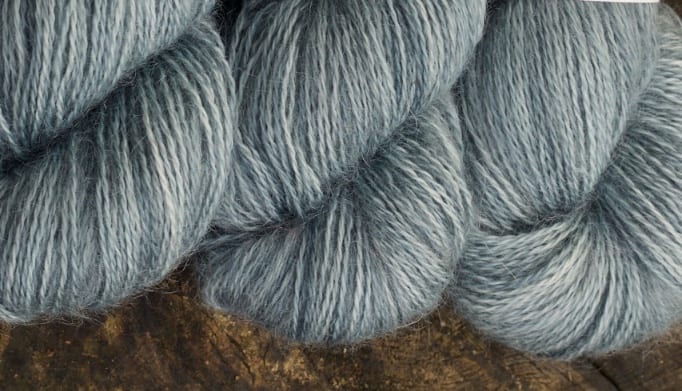 If you would like to be first to hear about our new patterns and yarns then please subscribe to our newsletter, there is a link on our home page.