Chronicles of a Creative life – Autumn Jelly
Autumn is without doubt my favourite season. Of course I love the colours but what really makes it special for me is the sense of hunkering down, preparing for the wilds of winter. Everything happens very quickly in the Autumn, the leaves turn and fall, the light becomes shadowed and brief and, particularly if you live at Whistlebare, the wind arrives. This year I made a discovery in our orchard. It turns out that the little tree that grows rather odd and disappointing pears each year is not a pear tree at all but actually a quince! How did I not know this when quince jelly is one of my most favourite things. It is of course delicious with cold meat but in our house we love it with cheese or melting into rice pudding made with our own goats' milk.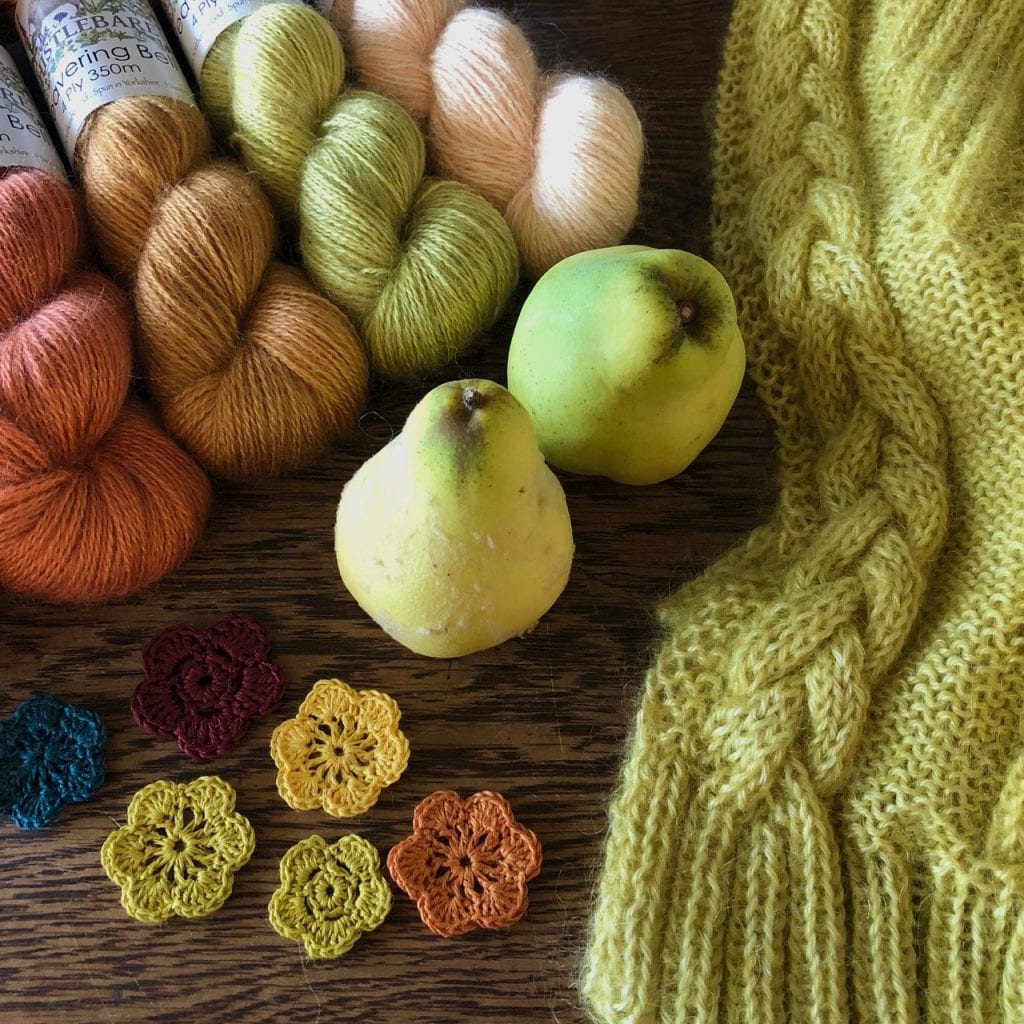 As my mother was visiting at the end of September we set too to make jelly. We made simple quince, quince and rosemary and a mixed jelly into which we threw everything we could find – apples, quince, the odd medlar and even damsons! This mixed jelly has turned out to be delicious which I suppose shouldn't be surprising given that all the fruits were picked straight from the trees where they grow entirely neglected and unmolested. The resulting jelly is rich and flavoursome and only slightly darker in colour than the quince.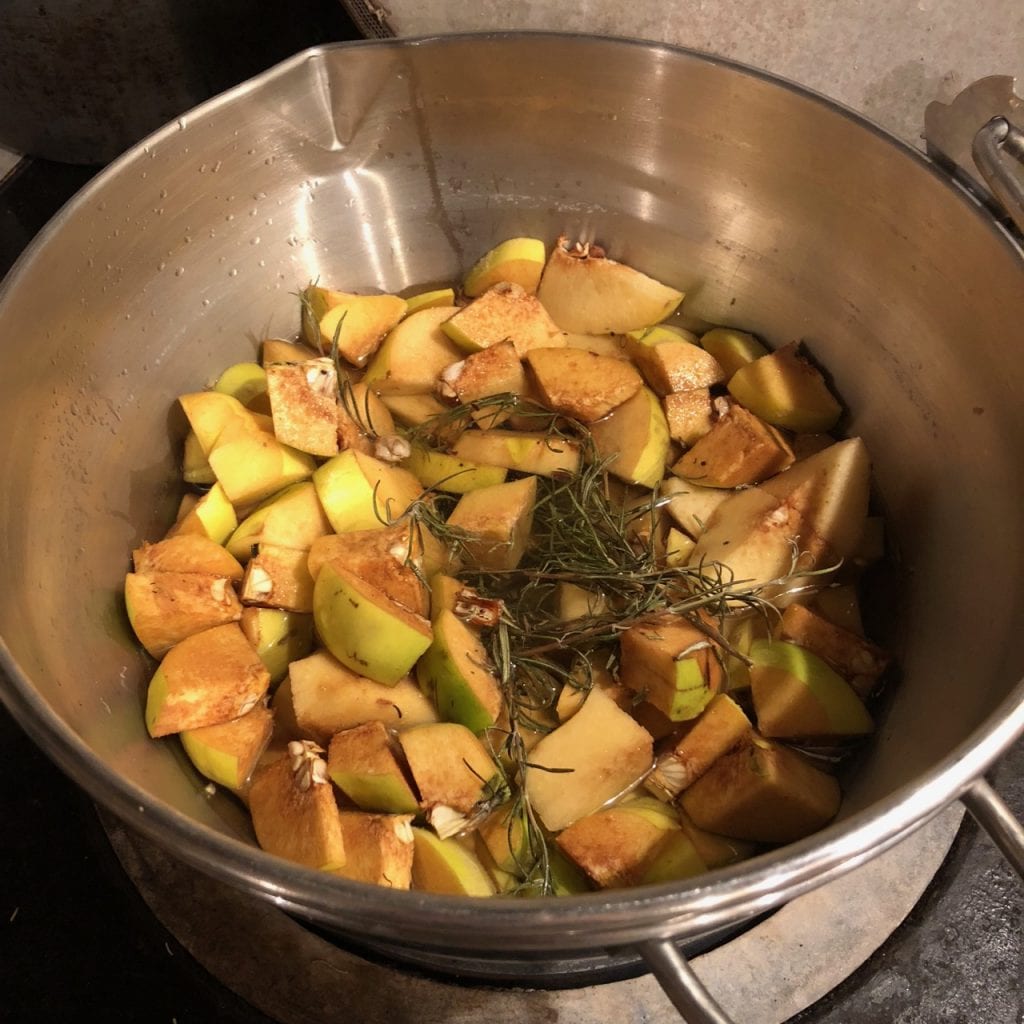 We had fifteen jars of jelly two weeks ago and are already down to eleven so I think I'd better hide some for Christmas! If anyone has any tips or family jelly making secrets that they can share – please let me know as I have really enjoyed jelly season this year.