Chronicles of a creative life – Barter Books and biccies
by Tess.
On any given weekend I can pretty much guarantee that we'll visit Barter Books at least once.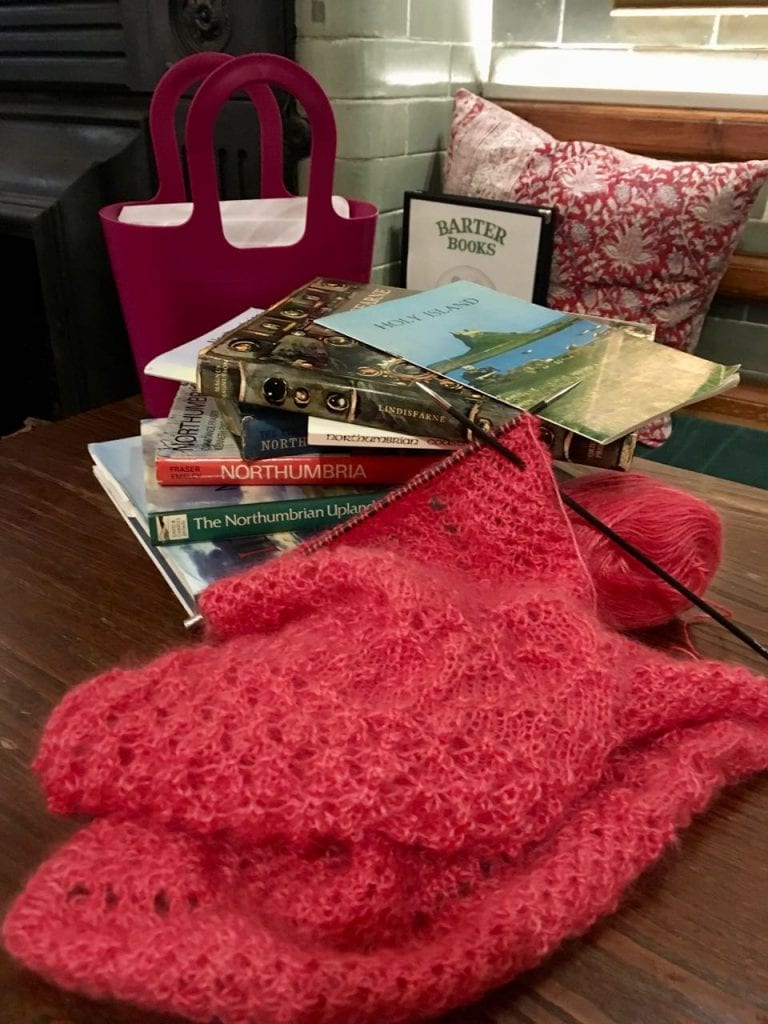 Located in what was once Alnwick's railway station it is one of the largest second hand bookshops in Britain. It's the perfect place to take visitors, or you can while away a few hours by yourself on a wet afternoon by the fire, preferably with a pot of tea and stack of books, and your knitting of course. Amongst the rows upon rows of shelves you can find a book that you loved as a child and had forgotten all about till now, discover the love for a new author, obsessively collect every single book in a series or find movies, audio books or music. The cafe in the old waiting room serves a range of food including very impressive bacon sandwiches and my son is passionate about the macaroni and cheese. At the front of the shop a honesty box system allows you to have a cup of tea and coffee by the fire, accompanied by the ever so popular barter biccies.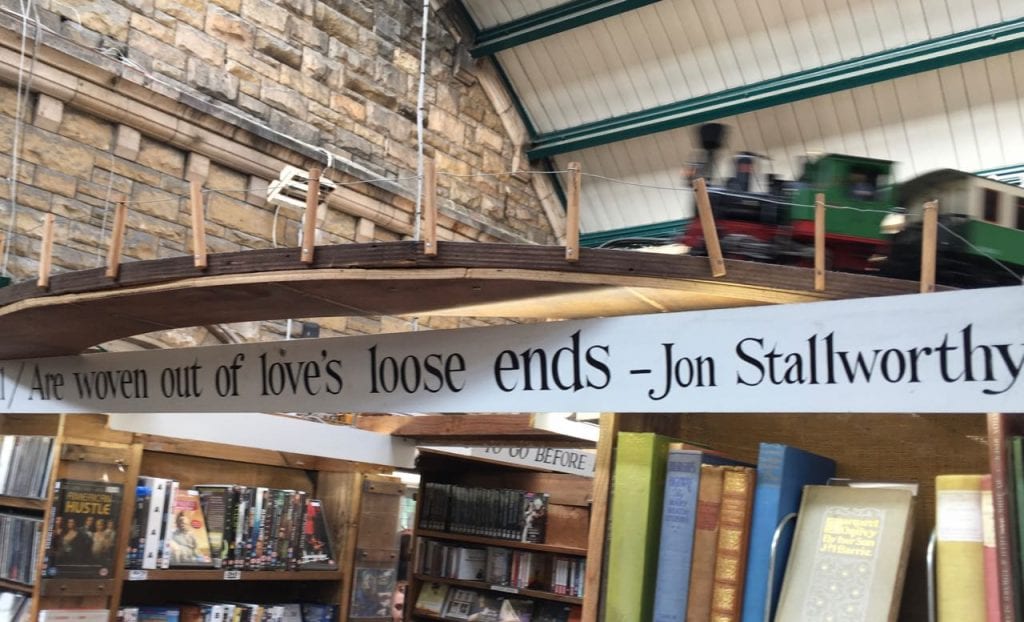 This last weekend we took a family who were staying with us, and whilst they hunted for a copy of Frankenstien, and some crime fiction I found myself as always in the cookery book section. Browsing through the pages I found in print a recipe I'd been using for years, passed down through friends we never knew it's name or where it was from, but I found it in a book by actress and Master Chef winner Lisa Faulkner where she cooks recipes passed down through her family in Recipes from my mother for my daughter.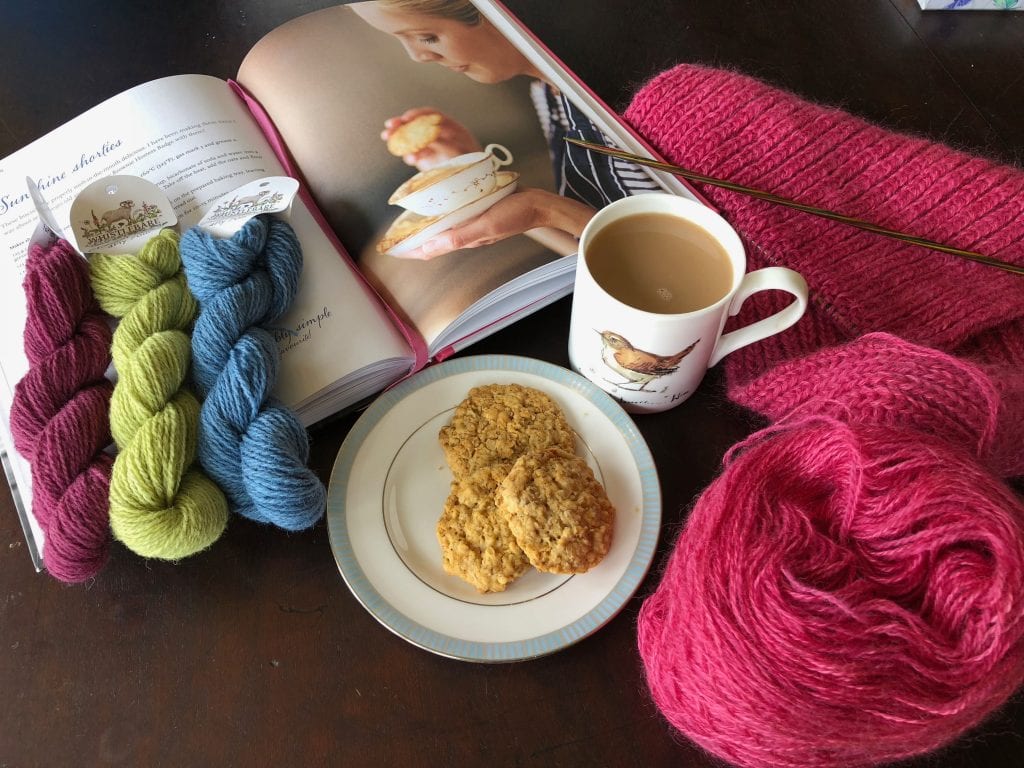 Called sunshine shorties they're a delicious biscuit and may be appearing at a Whistlebare workshop sometime soon!