The autumn colours at Whistlebare are lovely this year, there are burnished bronzes and coppers of the falling leaves,  and the grass is still vibrant and fresh from the recent rains.  Temperatures are falling as well as the leaves, and I frequently find myself reaching for my latest knit, the Black Forest Cardigan from Woods, published by Making Stories. I wanted a thick and cosy cardigan that would cope well with the wilds of the Northumbrian winter to wear around the farm, so I chose our Cheviot Marsh Aran, our woollen spun lambswool . Unable to resist knitting with the lovely luxurious mohair of Yeavering Bell  I added in a strand of 4ply, in combination they have created a fabric that is wonderfully soft and squidgy and warm.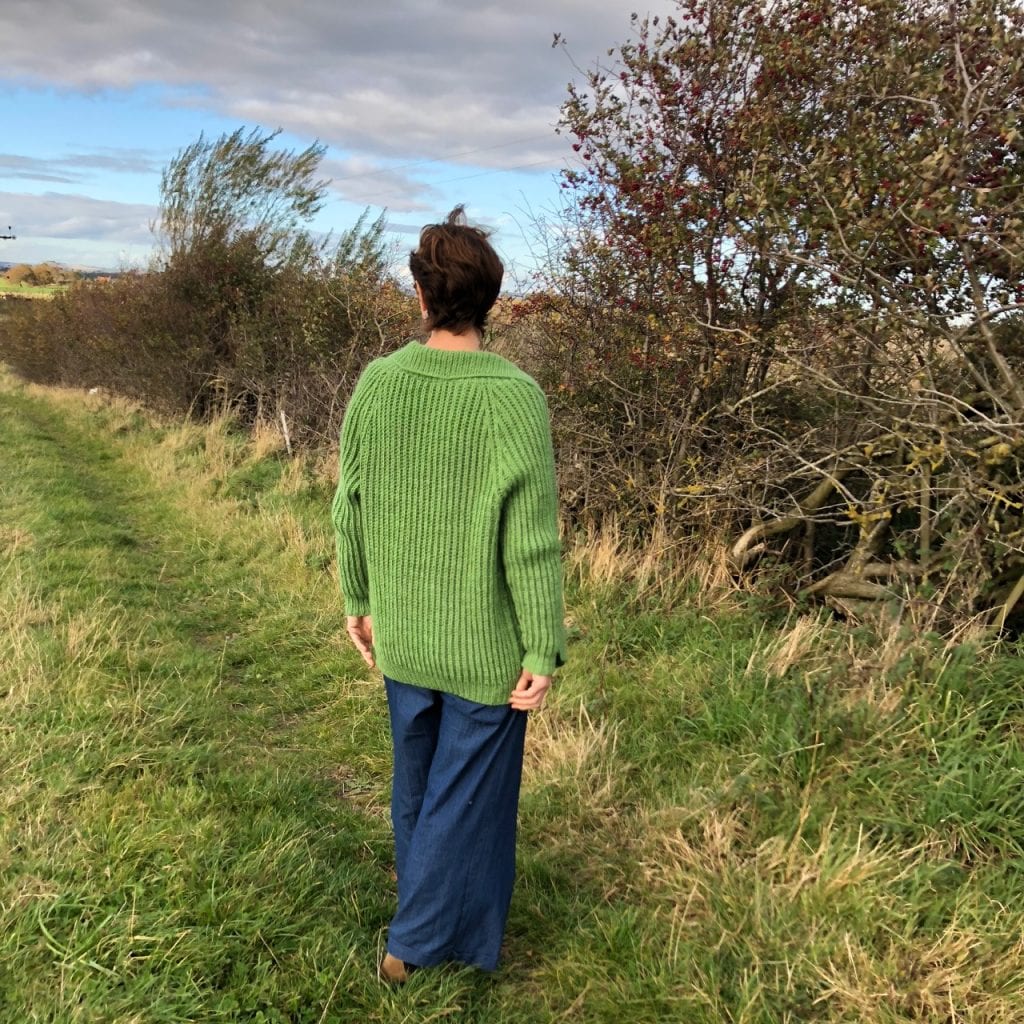 Designed by Verena Cohrs – who as well as being the designer of the Black Forest Cardigan is also the editor of Making Stories, the Black Forest Cardigan is described : –
"Cosying up in front of a fire in a cabin in the woods – this is what we picture an evening with our Black Forest Cardigan to be like. All over Fisherman's rib with a beautiful twisted element on the body makes sure that you'll enjoy knitting the cardigan immensely and you you'll never get cold while wearing it. "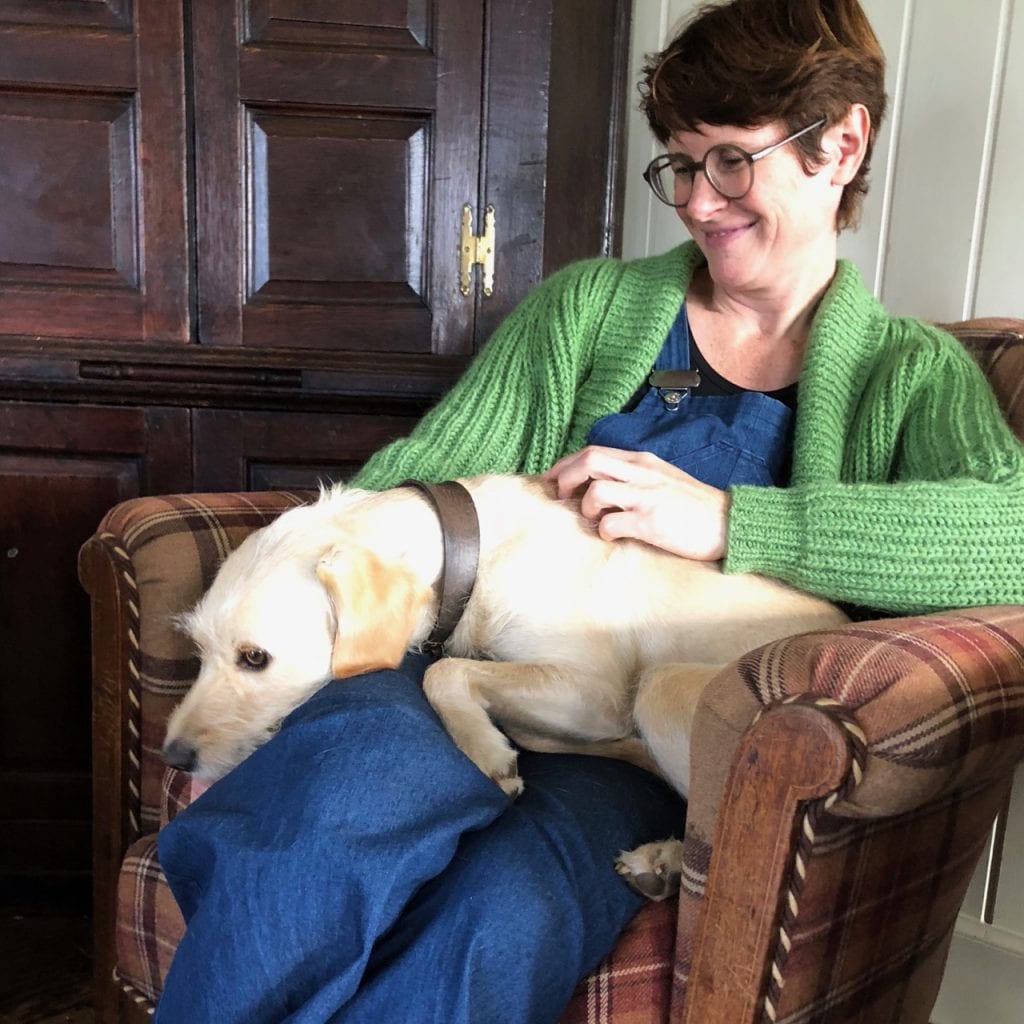 With its deep collar and deeply squidgy fabric this indeed the perfect cosy knit!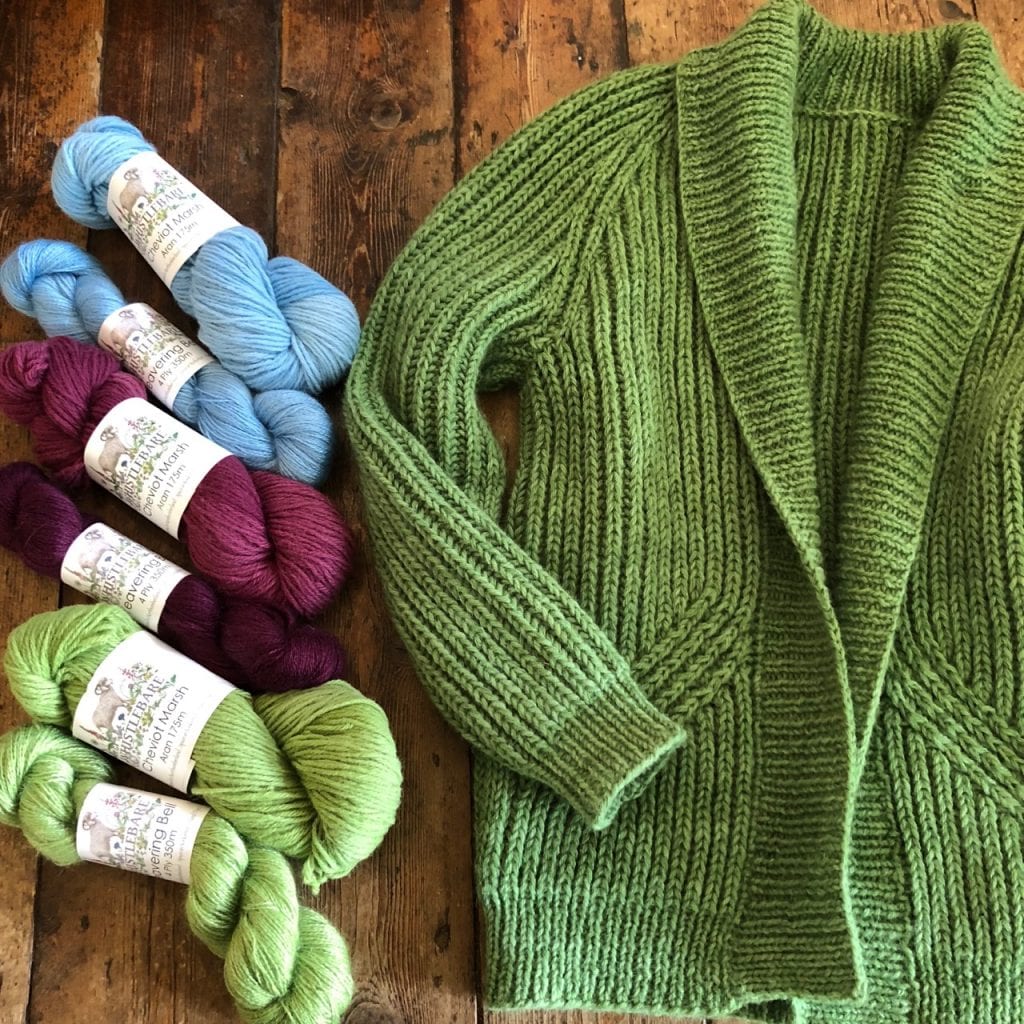 I knitted the size 2, using 5mm Knitpro birch needles using  Cheviot Marsh Aran in Fairy Glen and Yeavering Bell 4ply in Sheep's Chomp held together throughout.