Chronicles of a Creative Life – The Garden series, part 1.
by Alice
When I am asked what I do I am very clear that I am a farmer. Like most of us I actually have many jobs, farmer, boutique yarn producer, business woman, mother etc. but I identify myself as a farmer. I (with my family) am the current custodian of an area of land from which I strive to produce food and fibre in as an environmentally sound way that I can. So it may come as a bit of a surprise to hear that when it comes to growing fruit and vegetables I am a complete novice and that, even though he grew up on a market garden, Mr Whistlebare is a novice too!
For many years I have longed to produce more of our family's food especially as I become more informed about the nutritional benefits of fresh, home grown veggies. We did dip our toes into veg growing last year in our very large new poly tunnel and enjoyed a good degree of success but it was haphazard and sporadic. This year I want to approach our veg growing in a more mindful and considered way.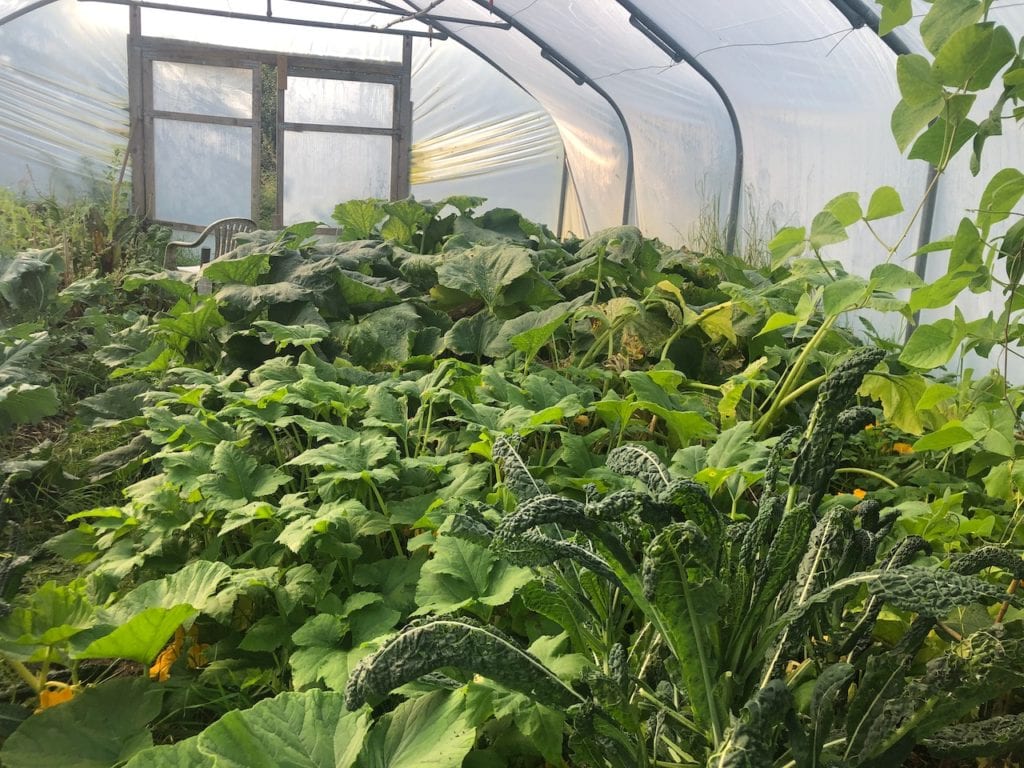 So where to begin. Over the last couple of years we have extended the farmhouse at Whistlebare as we were struggling to contain the Junior Goat Slaves all four of whom are now teenagers! One result of this building work is a large area of ground that was covered with the excavations of the site. Someday we may have the time and money to landscape this area into gardens around the house but that day is somewhere in the distant future. In the meantime it is vacant and near the house so an ideal site for our new food venture. As said it is covered with clay and rubble from the building site so we are thinking raised beds will be the most productive way forward.
Have you ever noticed how difficult it is to progress from a blank slate? If you are planning a new colour scheme for a room then generally you will begin from a favourite piece of furniture or rug that you want to incorporate within it. That favourite piece gives you a starting point and away you go. Our veg garden has no starting point and so I am becoming increasingly carried away with ideas of sunburst bed layouts or parterres which are pure fantasy but nevertheless very appealing.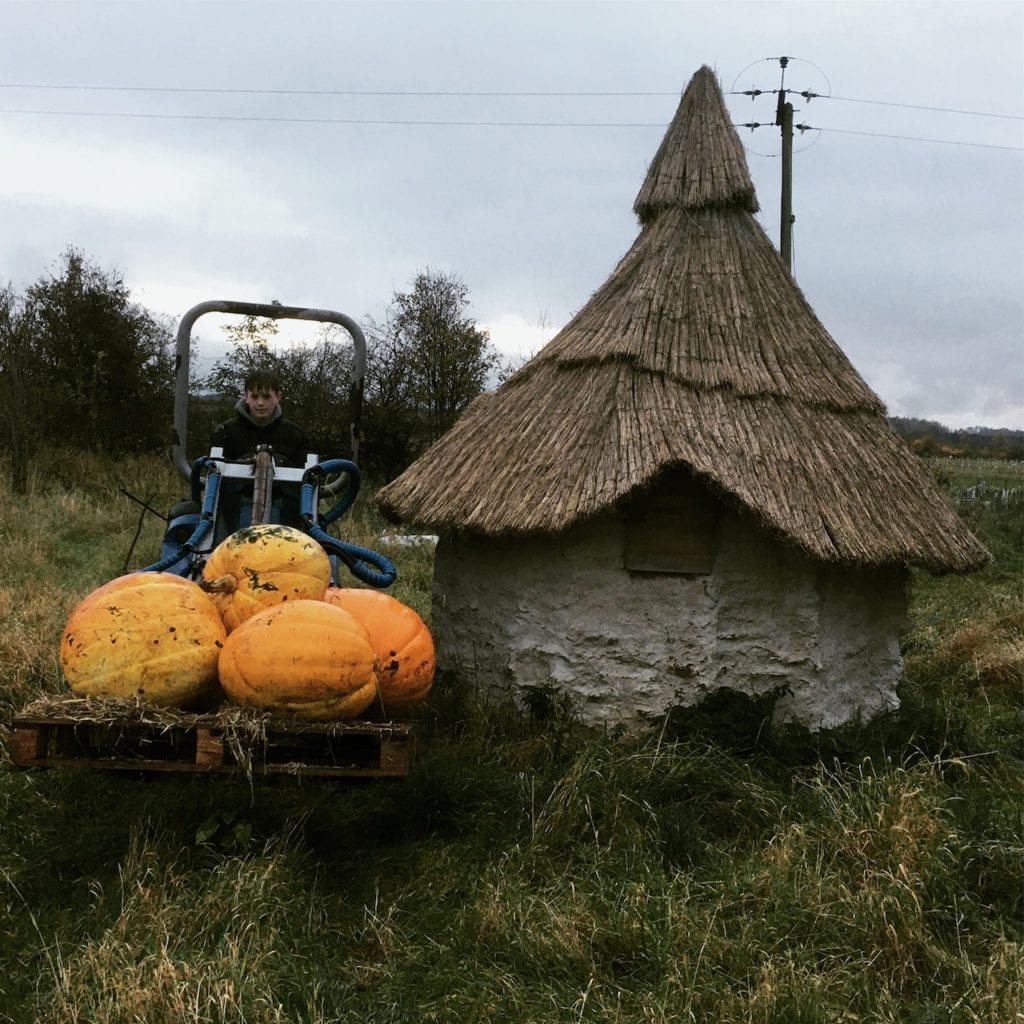 And so I ask Tess her thoughts.
by Tess.
Planning a garden gives us something to look forward to. Right now it's definitely not gardening weather at Whistlebare, the rain is lashing against the windows and there is a muddy swamp just outside the door.
But we can curl up in a cosy armchair with a pot of tea and a seed catalogue and a selection of books and plan. And write lists. I do love lists, preferably in a nice notebook. I think the garden might deserve a notebook all of its own, and if I'm sensible I will record dates of when seeds are sown, and what is planted out, and what was successful and what was tasty.
But I digress. First we have to plan.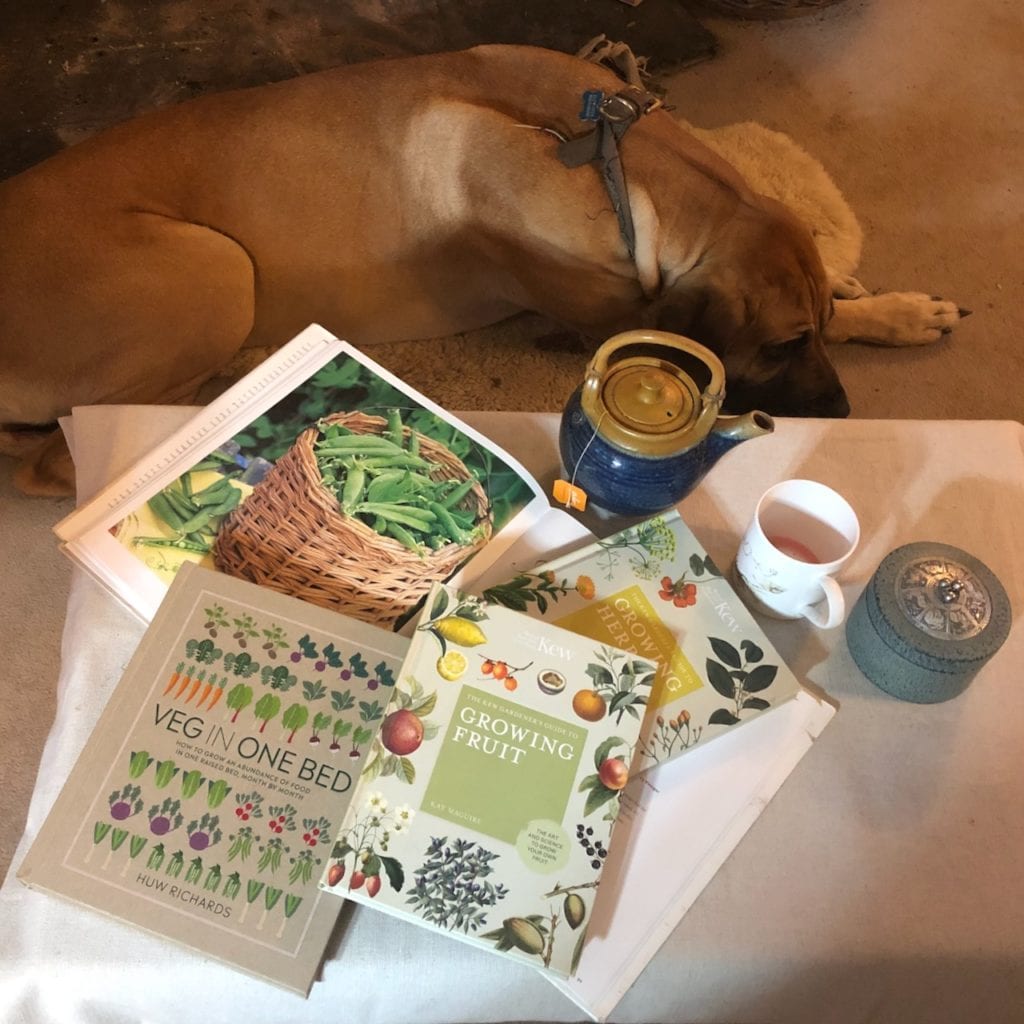 When you don't know where to start then asking the experts is always a good idea and especially if they've written a helpful book. If the gardeners at the Royal Botanic Gardens at Kew don't know what they're doing then we have no chance and with the help of their "The New Gardeners Guide to Growing Herbs" and "Growing Fruit", we should have those covered. For the veggies we have "Delia's kitchen garden book" , and "Veg in one Bed" by Huw Richards, which with its month by month instructions I am optimistic will be the answer to Life, The Universe and Everything, or at least what I should be doing in February….
There's also a wealth of information on instagram/facebook/youtube and I'm trying hard not to drown in overwhelm and just face up to what can be achieved.
This after all is a project about production. But it is also, and almost equally importantly an exercise in creativity, and mindfulness, and in embracing the benefits of time spent outdoors and of hope.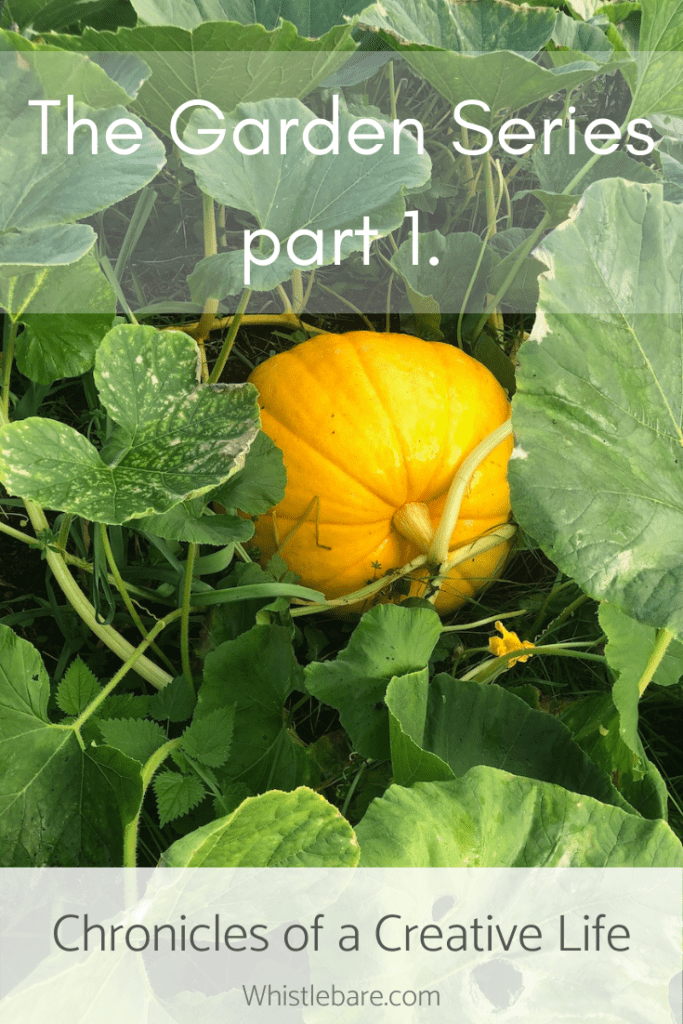 But more of that another day.