Chronicles of A Creative Life – Planned Parenthood
Every year it is a great dilemma for us, as farmers, to decide when we want the babies to start arriving. We used to introduce the bucks and the tups to their respective ladies such that the kids and lambs would arrive, as is traditional, in March. Back in 2017 however, we realised that March was also our busiest yarn month being the date of Edinburgh Yarn Festival, and so delayed the babies until May. What a revelation! Not only was I liberated from standing our stall all day and patrolling the kidding shed all night but as the weather was warmer we did not need a single heat lamp and could let the new mummas and bubbas straight out into lush pasture!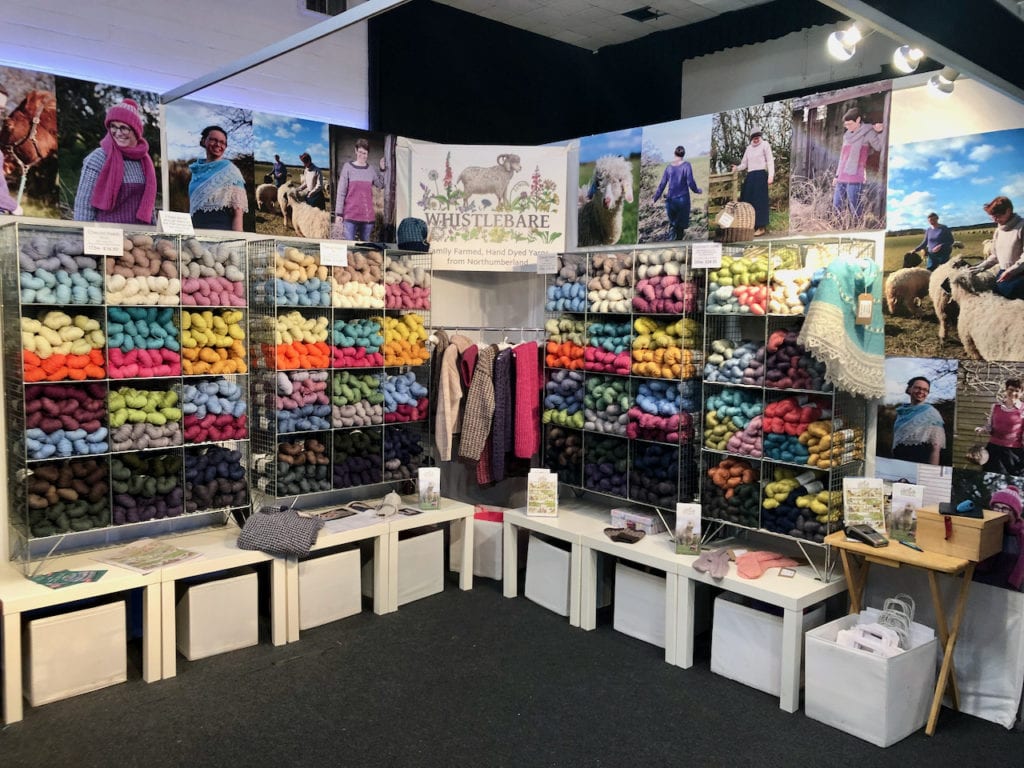 What's more we evaded the utter horror that would have been kidding and lambing through 'The Beast from the East!' that arrived in March 2018. Never have we experienced such snow and cold. It was very hard to protect the adult animals as all the ventilation on our sheds faces east because the wind never comes that way! Keeping newborns warm would have been nigh on impossible. Unsurprisingly we continued with these dates for several years.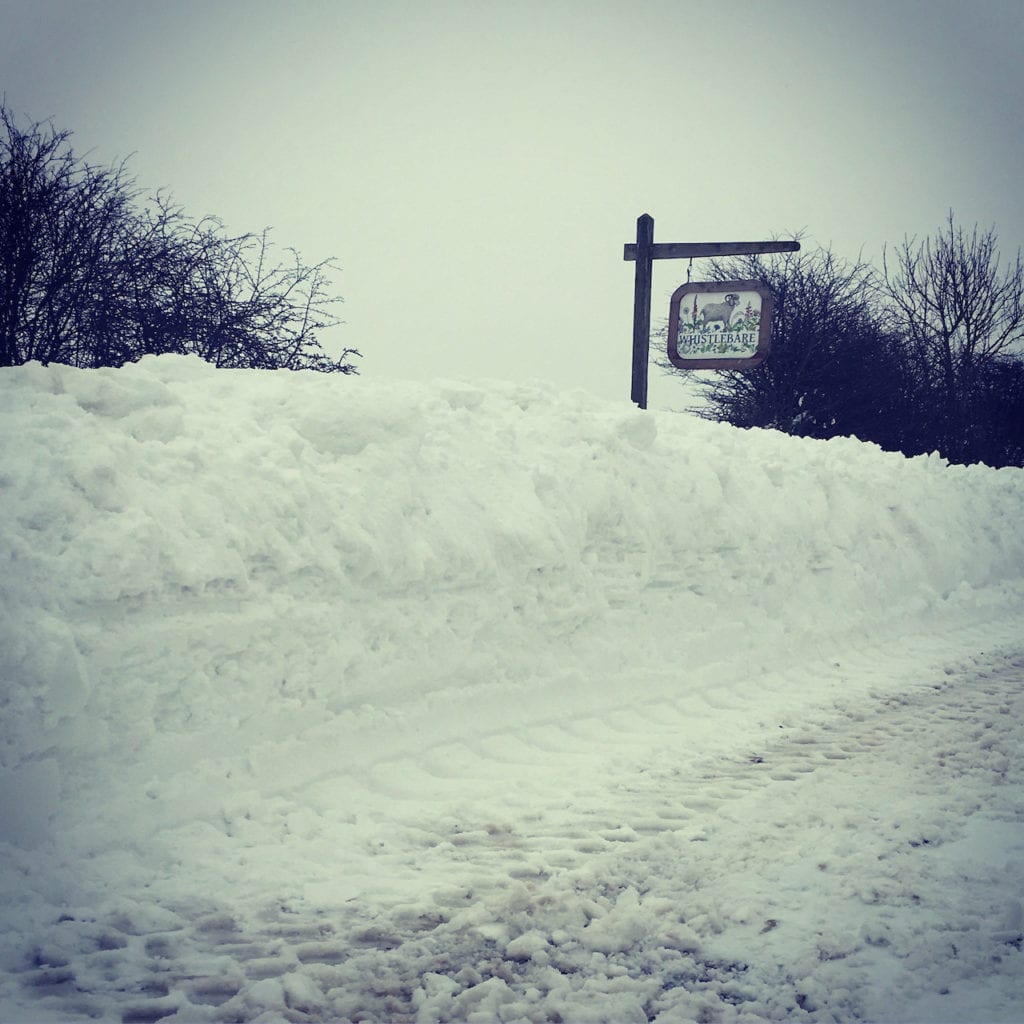 That is until last year when we realised that in 2021 our maternity unit was in danger of being over run. Not only would the Angora goats be kidding and the Wensleydale Sheep lambing but also the sweet Shetlands and Bowmonts would also be lambing and two of our mares foaling! We have neither enough wards nor midwives to accommodate such abundance all at the same time!
It is not the first time that facilities have been stretched, back in 2019 we decided to let the Wensleydales lamb out in the field as the weather was conducive and the ewes are most relaxed outside. Well, never again! With Mr Whistlebare at work and the Junior Goat Slaves all at school I was often in sole charge of the sheep. On this particular day I was fortunate in that Tess was with me and we had several builders working in our house. It was mid morning when I discovered that one of the ewes had delivered a perfect set of triplets but had largely abandoned two of them and gone off with the third. This can happen, especially if the ewe is young and a bit overwhelmed. It is usually easily solved by penning up mum with her babies so that she has opportunity to bond with them all without pressure.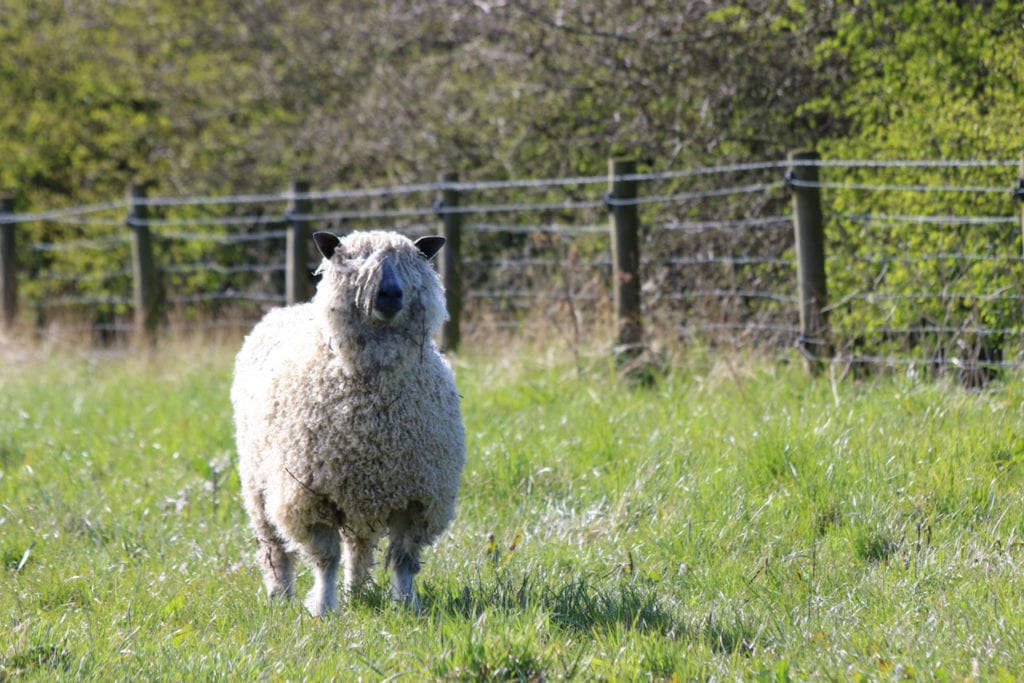 I won't bore you with the whole story but suffice to say mumma Wensleydale did not want to be caught. It must have taken nearly an hour with me shouting instructions at three very bemused builders and poor Tess trudging up and down the field with three heavy lambs in a large rubber tub trying to lure mum in! Eventually, with the ewe about to escape again, Ross, a fit young plasterer with very long legs, raced gazelle like across the field and launched himself onto the sheep! After a day or two together in a stable the little family was able to return to the field as a settled group. The story has a happy ending but I am still haunted by the experience and so prefer to lamb the sheep inside where I can assist them easily if required! If you would like to see a vlog about another occasion that I had to reunite a ewe with her lambs in the field then click here!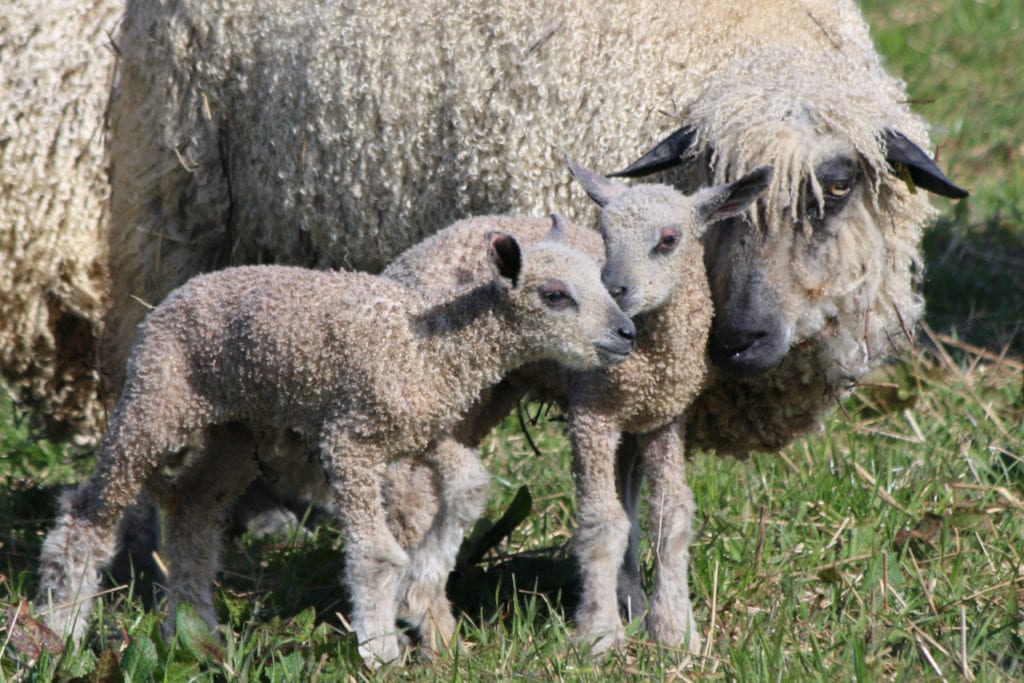 Back to 2021. We carefully planned for each group of females to lamb, kid or foal at separate, distinct times. In this way we would be able to have them in comfortable, warm sheds with a farmer to hand when their time came to give birth. The plan would have been a good one if the weather had just played along! Needless to say, ten days before our first group of sheep are due to lamb, the skies have opened and snow and freezing temperatures have arrived for the first time since 2018. Consequently we have had to bring in all our livestock bar the very hardy shetland ewes and tups. Even our robust hairy cobs are inside at night as temperatures fall to -15 degrees celsius. A large proportion of our day is spent defrosting taps and carrying water and keeping a very close eye on the ewes in the hay shed as they are due to start lambing very soon. Perhaps next week this blog will be full of sweet little lambs and by then I'll be complaining about all the mud created by the melting snow – fingers crossed!