Clothes with Conscience and Fashion Revolution
It is April and we are still trying to have less stuff in our lives, the focus for the moment is on clothes.  The buzz phrase is #wearitagain because if you do and keep on wearing it again then you need less.  This is particularly pertinent just now as this week, 23rd-29th April, is 'Fashion Revolution Week' and marks the 5th anniversary of the collapse of the Rana Plaza factory in Bangladesh that resulted in the death of 1183 people.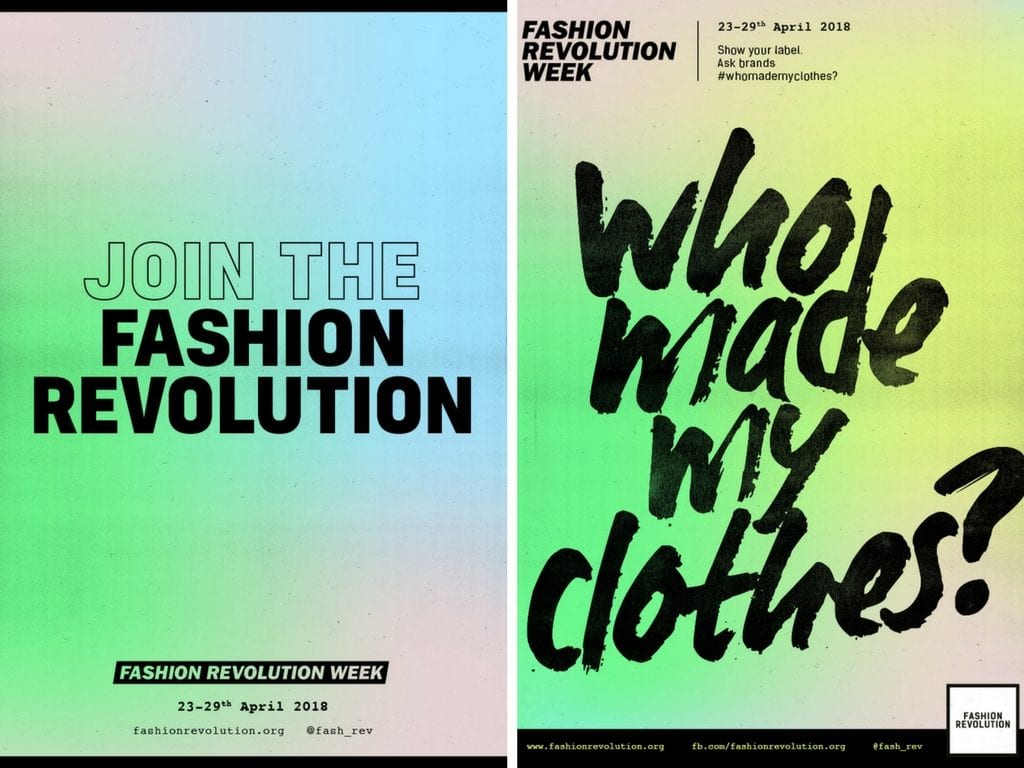 Quoting from fashionrevolution.org :
We are Fashion Revolution. We are designers, producers, makers, workers and consumers. We are academics, writers, business leaders, brands, retailers, trade unions and policymakers. We are the industry and the public. We are world citizens. We are a movement and a community. We are you.
We love fashion. But we don't want our clothes to exploit people or destroy our planet. We demand radical, revolutionary change.
Fashion Revolution is trying to bring about transparency in the manufacture and supply of clothes by encouraging us all to ask 'Who Made My Clothes?' Here at Whistlebare we entirely support this message and try hard to keep environmental, welfare and ethical principles at the centre of all our production and to be open about every stage in the process.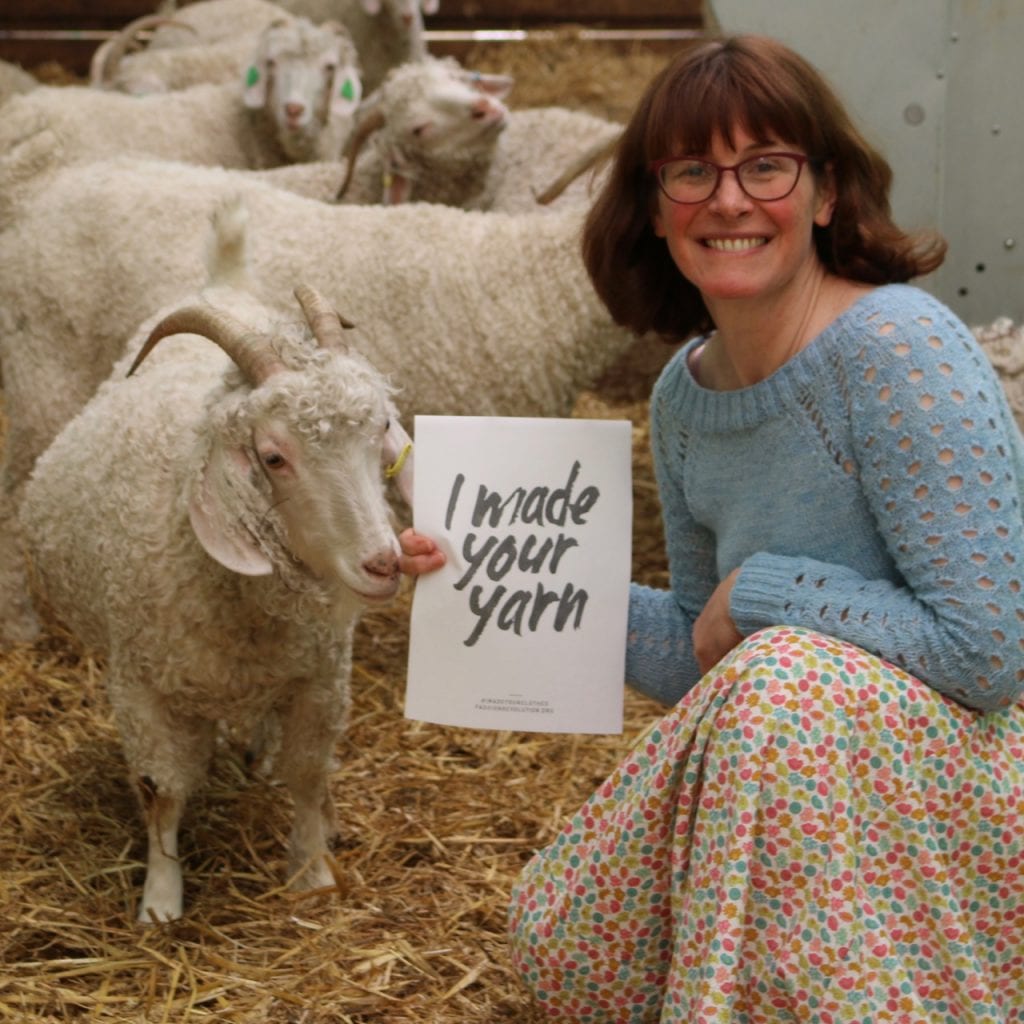 On a more personal level I have never been a big 'shopper' when it comes to clothes.  I don't enjoy crowds and I don't enjoy trying things on in fitting rooms and so tend to buy most of my clothes on-line.  Unfortunately I then often keep garments that I wouldn't have bought in a shop on the basis that they 'will do'.  Well NO MORE!  Going forward I am going to be much more conscientious about my clothes.  For obvious reasons it is a very long time since I have bought any knitwear.  I now have a great appreciation for quality yarn, different fibres and beautiful design.  A jersey generally takes many weeks for me to knit and so I am inclined to take very good care of it.  There is no reason that I can't apply the same principles to the rest of my clothes and so I have decided to make at least some of them myself.
I am lucky enough to own a brilliant sewing machine and last week I went on an outing to Edinburgh to buy an overlocker.  A very productive friend of mine had told me that an overlocker 'is sewing life changing' and so far I have to say I love mine!  Last weekend I made a brilliant maxi skirt complete with voluminous pockets.  The pattern (which I lengthened) was 'Brumby' by Megan Nielsen and the fabric was  pretty Liberty needlecord that I had left over after making my, Tess's and Kirstie's EYF skirts.  I am so pleased with this skirt.  I may be a farmer who kicks about in overalls most of the time but wearing a skirt is generally my preference.  I hope that this is the first of many to come!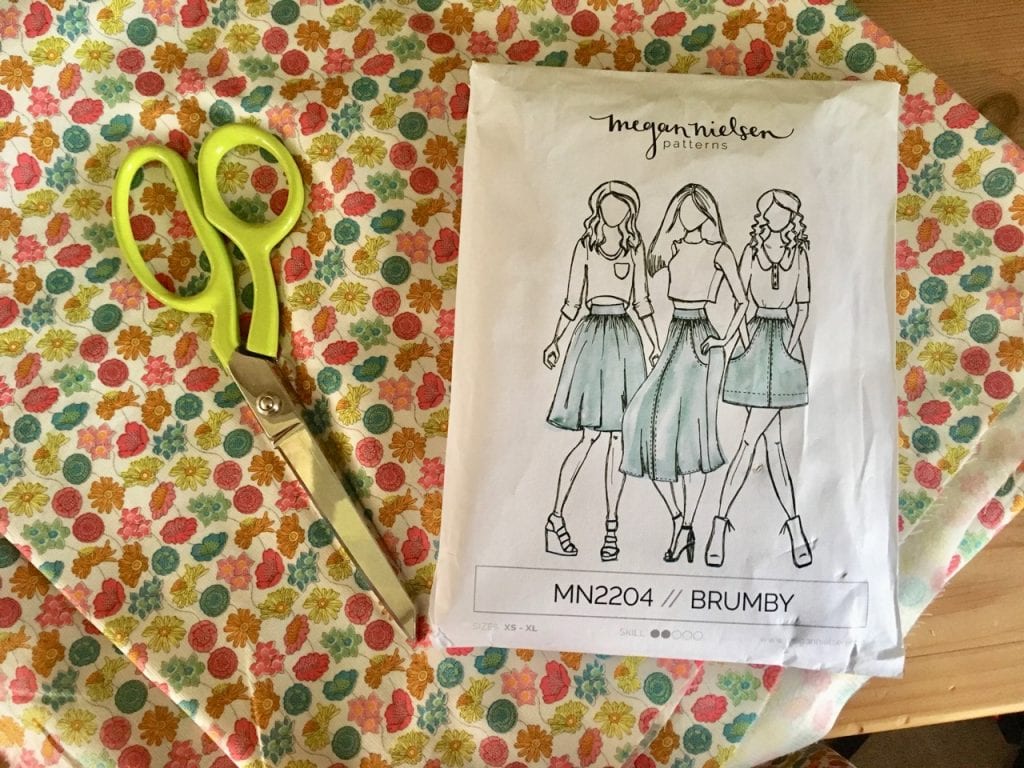 If you are reading this I know you likely knit but do you sew too? Do you feel differently about your own makes than clothes that you buy?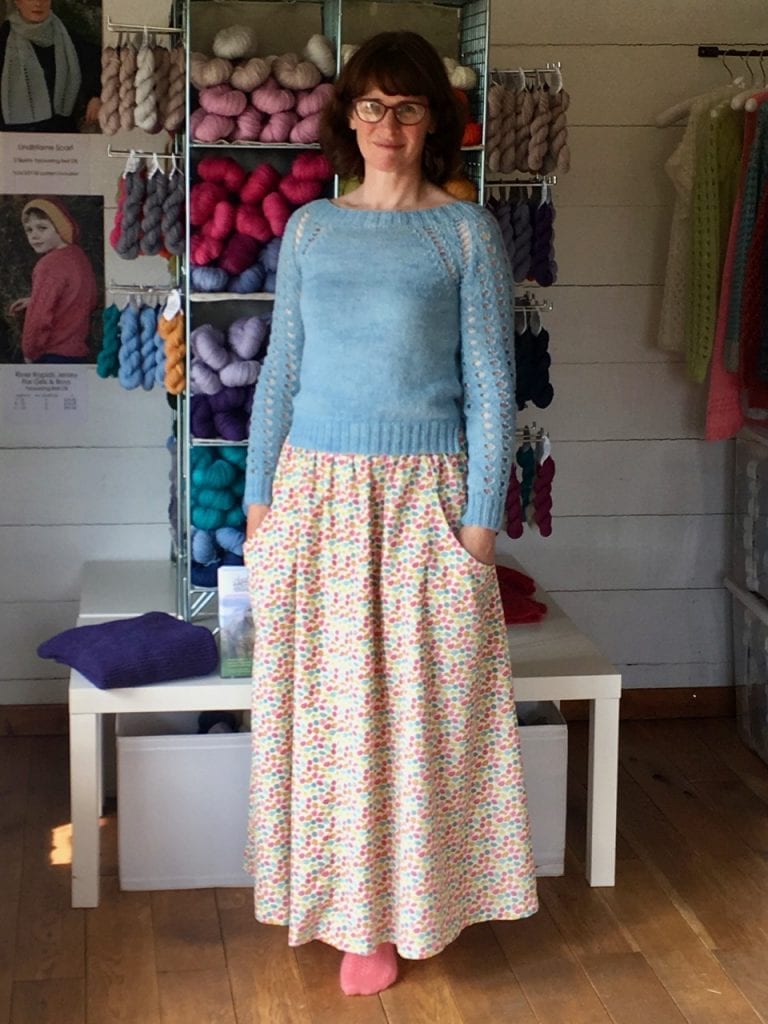 We have made a YouTube Vlog also called 'Clothes with Conscience and Fashion Revolution' – click to watch!