by Tess.
All of a sudden it's feeling decidedly autumnal here in the far North East of England, and there's a bit of a biting wind blowing across the farmyard. All of this means it's hat weather again, and so here are some of our favourite patterns as a little inspiration for you incase your ears are as cold as mine.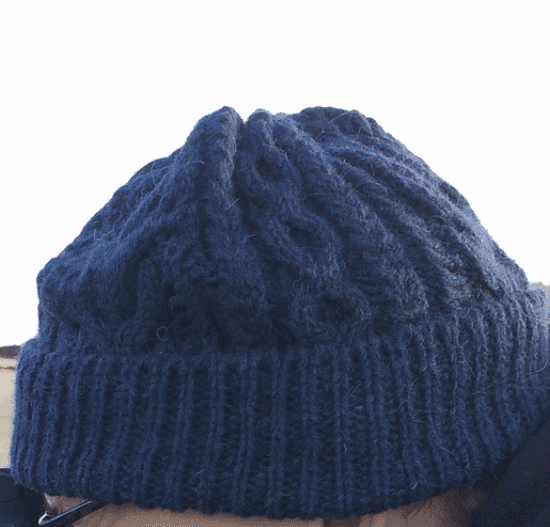 Brackett Hat by Whitney Hayward. Originally published in Laine Magazine issue 3 and now available as single pattern on Ravelry Brackett is descibed as "a deeply textured watchman style hat features a high, folded brim adding cosiness and keeping you warm even in the coldest winter days."
This one was knitted from one skein of Cheviot Marsh Aran in All at Sea. Alice also knitted one of these for her husband Dom but it was lost on the farm somewhere, never to be seen again….. 🙁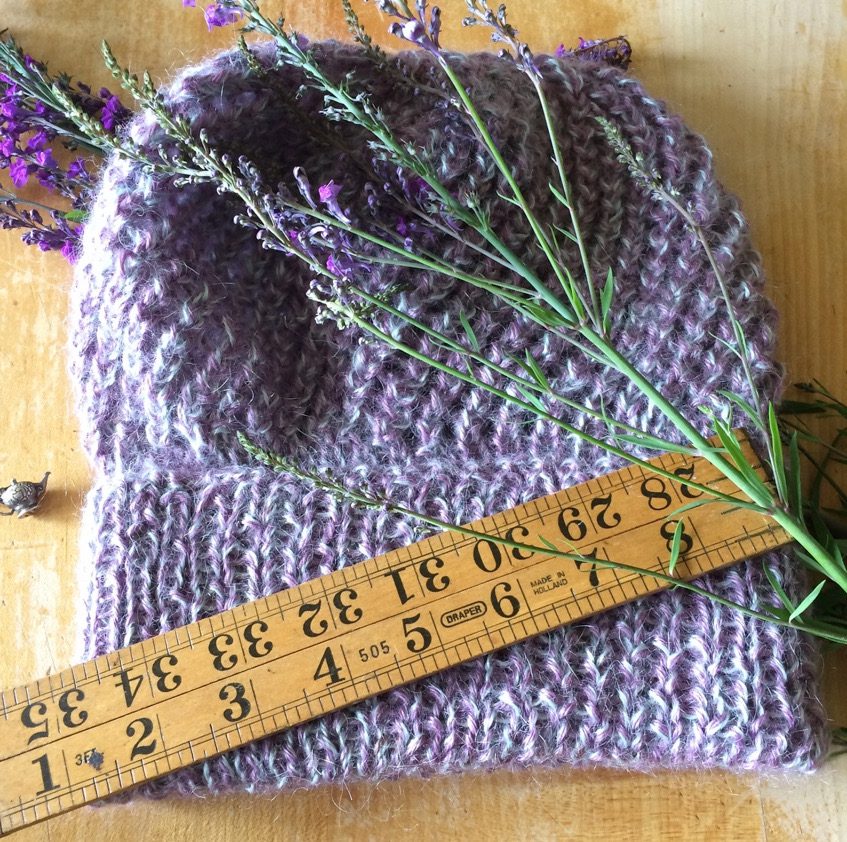 Both Alice and I have knitted this hat which is the lovely Malene by Helga Isager. Published in the very first edition of Laine Magazine, I knitted this Malene holding one strand of Yeavering Bell Aran Distant Skies together with one strand of Yeavering Bell 4ply Bog Orchid. Alice knitted her version using Yeavering Bell Aran in Rockpool's Edge, and Yeavering Bell 4ply All's Shipshape. It's a gorgeous stretchy ribbed design where the ribbing twists round the top of the hat beautifully, and with a deep brim to keep your ears warm. One skein of Aran and one of 4ply held together gives a gorgeously thick and cosy feel, just what you need when it's blowing a gale.
Fiona, one of our lovely yarn ambassadors has knitted this gorgeous Chevet Hat designed by Carol Feller (pattern available on Ravelry here) in Yeavering Bell Aran in Shepherd's Delight. It has soft and undulating cables that create a beautiful and unique look, it takes just one skein of Aran and is a truly gorgeous hat!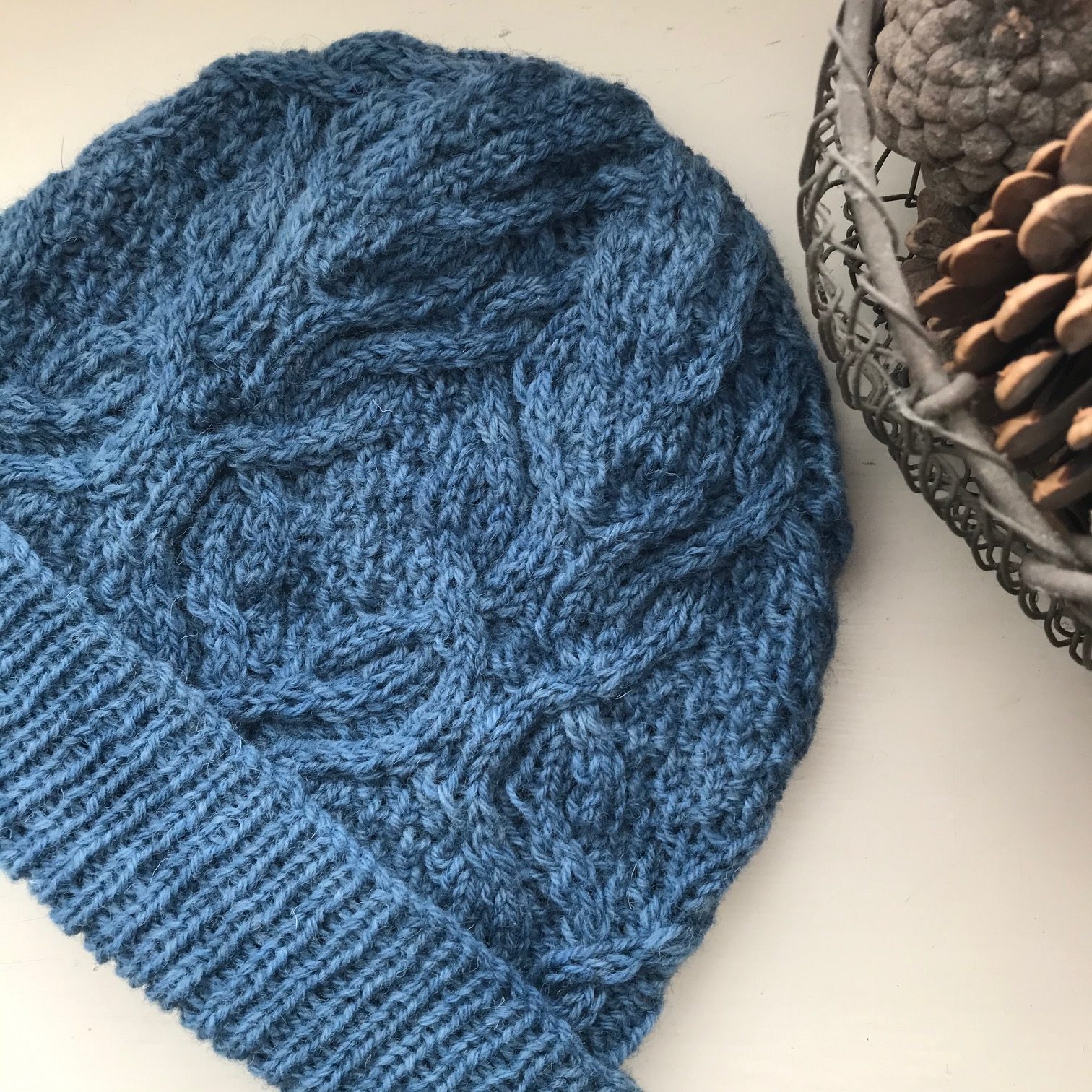 This lovely Father Cables hat designed by Veronica Jobe, (pattern available on Ravelry) was knitted in our Cheviot Marsh Aran in Turning Tide by Gina, and I just love the intricate twisting cables and the texture it creates. This one is definitely going on my to knit list.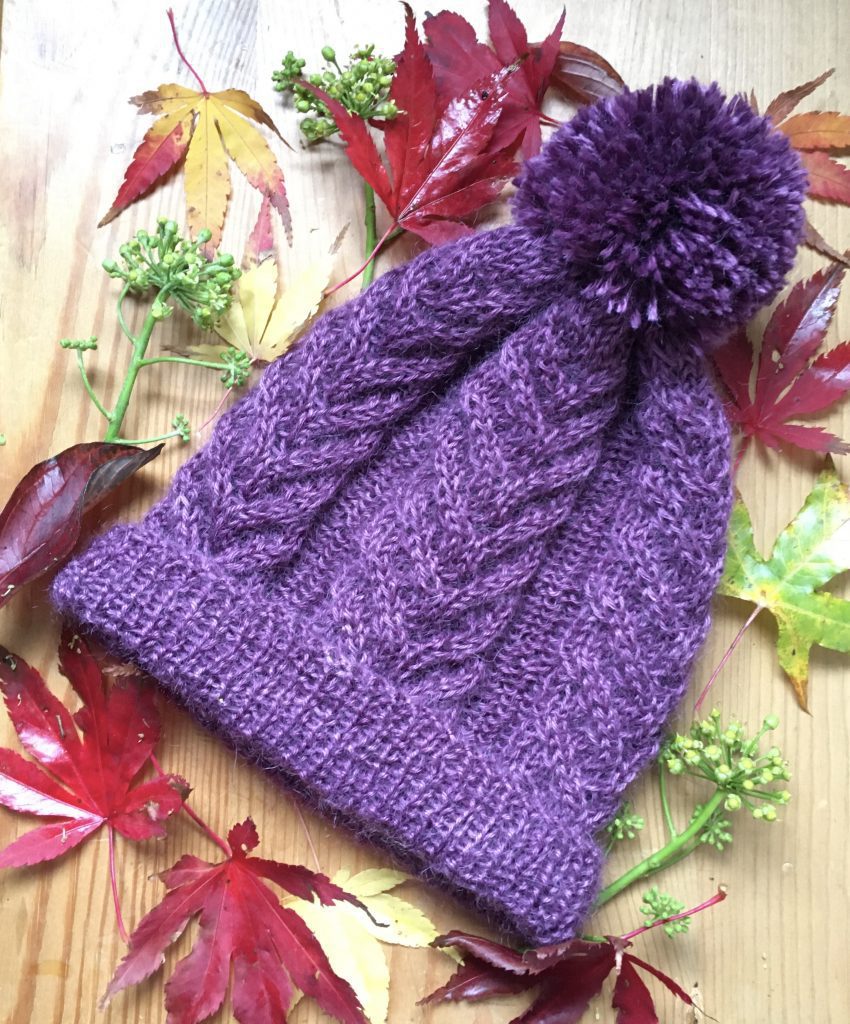 Sally knitted this Antler toque by Tin Can Knits (pattern available here) in our Yeavering Bell Aran in Bramble Gin. Adorned with more luscious cables and a pom pom this is such a fun and lovely hat, and takes just one skein of Aran.
Lastly we have this dramatic Joyful pink Yeavering Bell DK version of Jared Flood's Fortnight hat (pattern on Ravelry) The lovely squishy garter stitch brim means this one stays on really well, and the bright dramatic pink means it's usually easy to find!