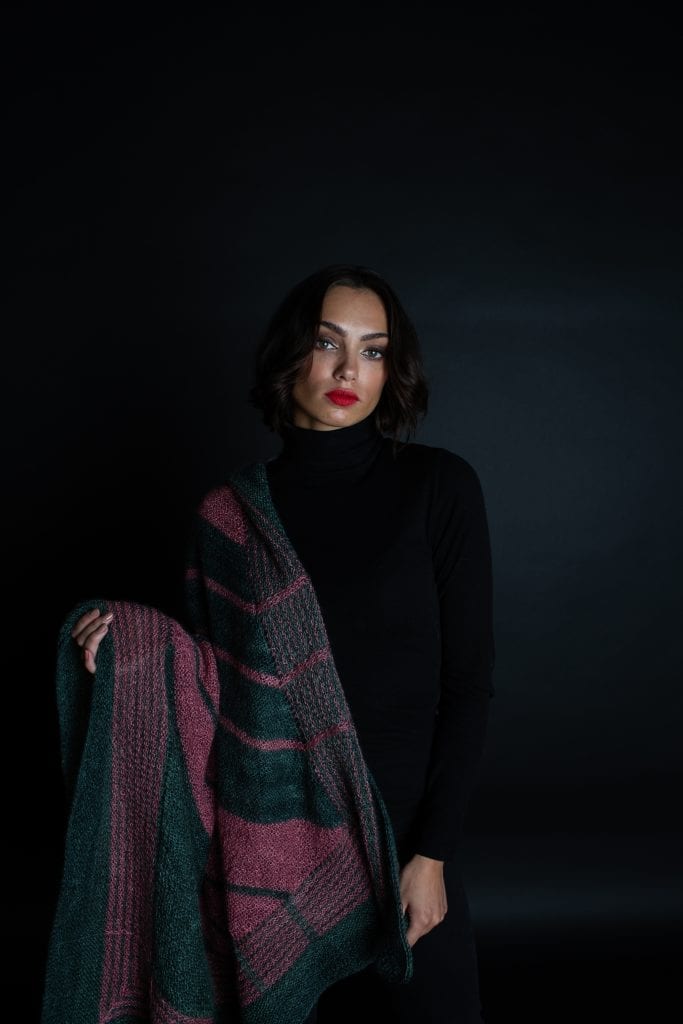 Heliotrope is a dramatic shawl designed in Whistlebare's Yeavering Bell 4ply by Sabine Engel for Jewels – a Making Stories publication. Jewels is the third book in Making Stories European nature book series which was created to share their passion for natural, local breed specific European yarns, beautiful knit wear designs and their stories. All of the patterns are inspired by deep strong tones of gemstones, and their geometric perfections and imperfections.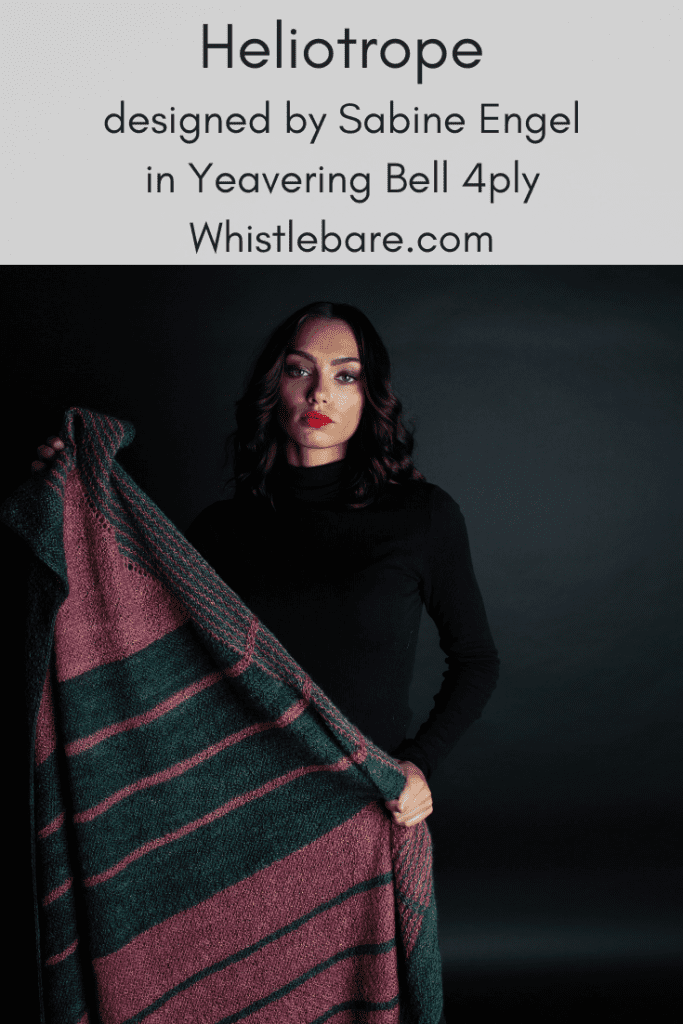 "elegance meets multi purpose – there's no better way to describe the Heliotrope shawl. It's wide diagonal stripes transition into a border with thinner lines that wraps around the entire square. You can cuddle up in it like a blanket, fold it up into a classic triangular shawl shape, and the best part? There's no wrong side. If you want to highlight the contrasting instead of the main colour, you just flip the shawl to the other side and wear it "inside out" ."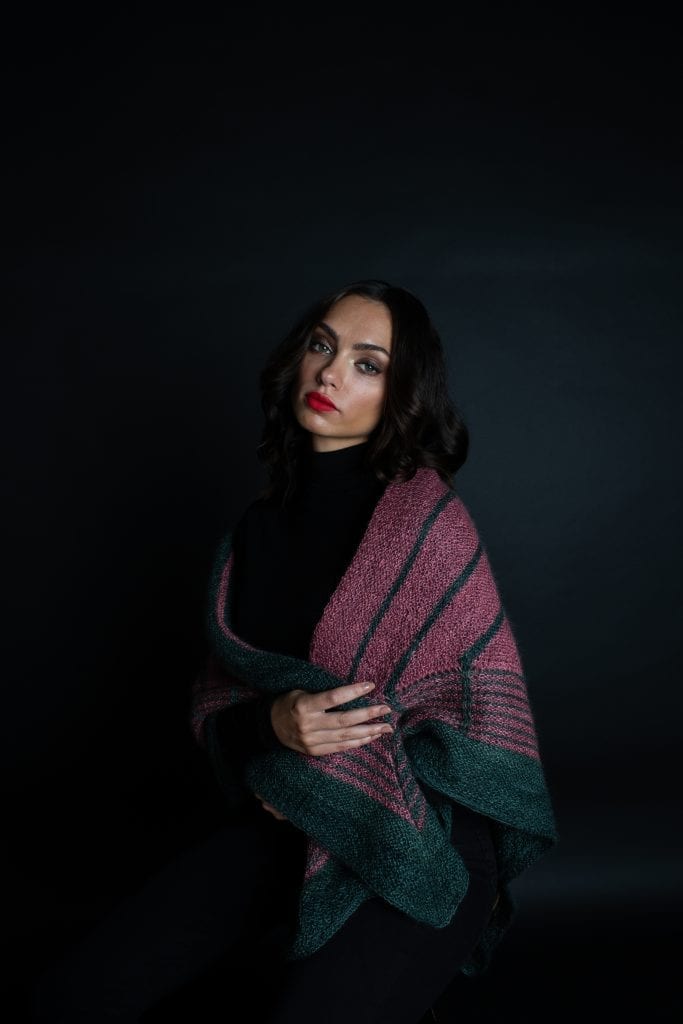 Designer Sabine Engel says she knits and designs to relax her mind and recharge her batteries.  Heliotrope was inspired by light, a scintillation created by the cut of diamonds, and of mirrored lines. A Heliotrope is an instrument used in geodetic surveying employing the sun's rays reflected by a mirror as a signal for the sighting of stations over long distances, and thus the perfect name for this design.
This large and dramatic shawl is a real joy, the garter stitch gives it a gorgeous squish and the clever construction will make you want to knit just one more row! My biggest problem will be choosing what colours to knit it in, at the moment I'm tempted by a dramatic chainmail grey contrasting with a soft green, but I'm quite likely to change my mind!
Heliotrope was designed using  Whistlebare's Yeavering Bell 4ply,  it uses 3 skeins of one colour and two skeins of the contrast colour. Yarn can be found here.
by Tess.