Knitting Inspiration from Laine Magazine Issue 10.
Alice and I have been struggling lately trying to decide what to knit next… Whilst surrounded by magazines and with endless Ravelry pattern pages open, it occurred to me that we might not be the only ones who are wondering what to knit and what to knit it with, so I thought I'd show you a few of the new patterns in Laine Magazine Issue 10 that we've been looking at.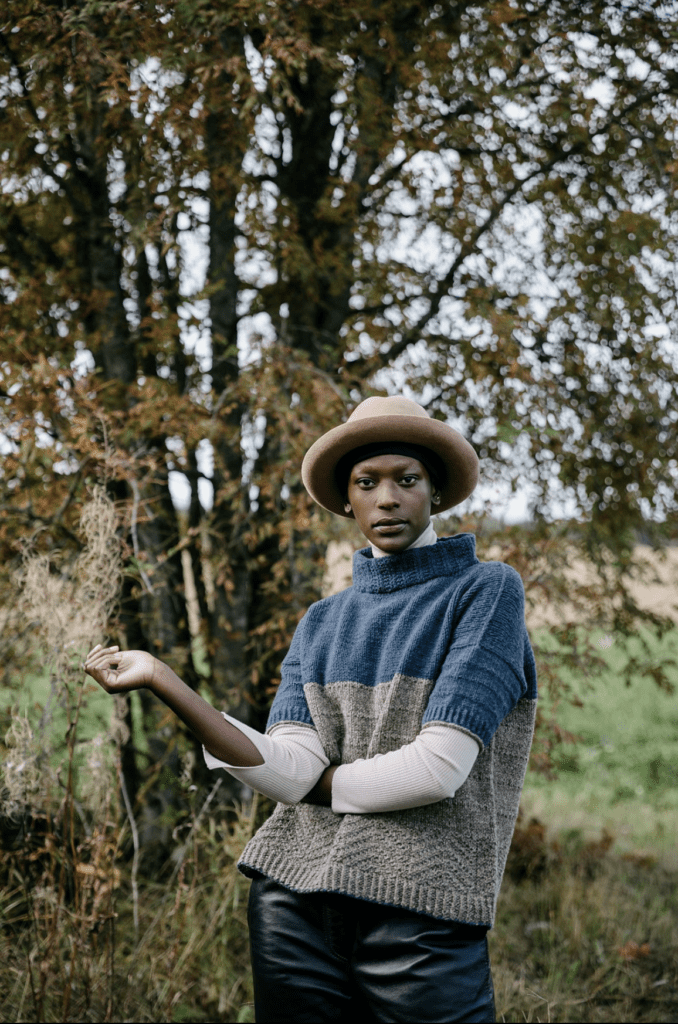 Ascend is a short sleeved (elbow length) worsted weight sweater using a bottom up, drop shoulder construction, designed by Tif Neilan. We love the detail at the hem of this sweater, and little hints of texture throughout. The folded mock neck collar looks loose but stands up. So useful in the spring as you go out and about, and is such a flattering length with jeans or a skirt. Choosing a high or low contrast colour combination totally changes the feel of the pattern, I can't decide which I like best but I know I really want to knit one. Our Cheviot Marsh Aran would be a great fit for this pattern, it is a warm, buoyant heritage lambswool yarn perfect for comforting everyday jerseys that wrap you in love whilst still looking looking smart. Its stitch definition is fabulous and this garment could fast become a go to staple of your wardrobe, warm, snuggly and progressively softer.
Yarn required. Cheviot Marsh Aran. Number of Skeins:
Colour 1 – 2 (3,3,3,4) (4,4,4,5,5). Colour 2 – 2 (3,3,3,4) (4,4,5,5,5).
Snowy Forest by Midori Hirose features a dramatic deep yoke with bold cables. Designed for two different yarns and in two lengths this pattern is perfect for our yarns, as we have both the wonderful Cheviot Marsh Aran for the rustic version, and our lustrous Yeavering Bell Aran with 80% mohair and 20% Wensleydale easily replaces the suggested yarn for version two which has a fine strand of mohair held with another yarn. Snowy Forest is particularly appealing at this time of year when the biting wind is so cold and you want to wrap yourself in a garment that will feel like a comforting hug.
Yarn required. Cheviot Marsh Aran/Yeavering Bell Aran. Number of Skeins:
Cropped: 5 5,5,5,6) (6,7,7,8) (9,9,10)
Regular: 6 (6,6,6,6) (7,8,8,8) (9,10,10)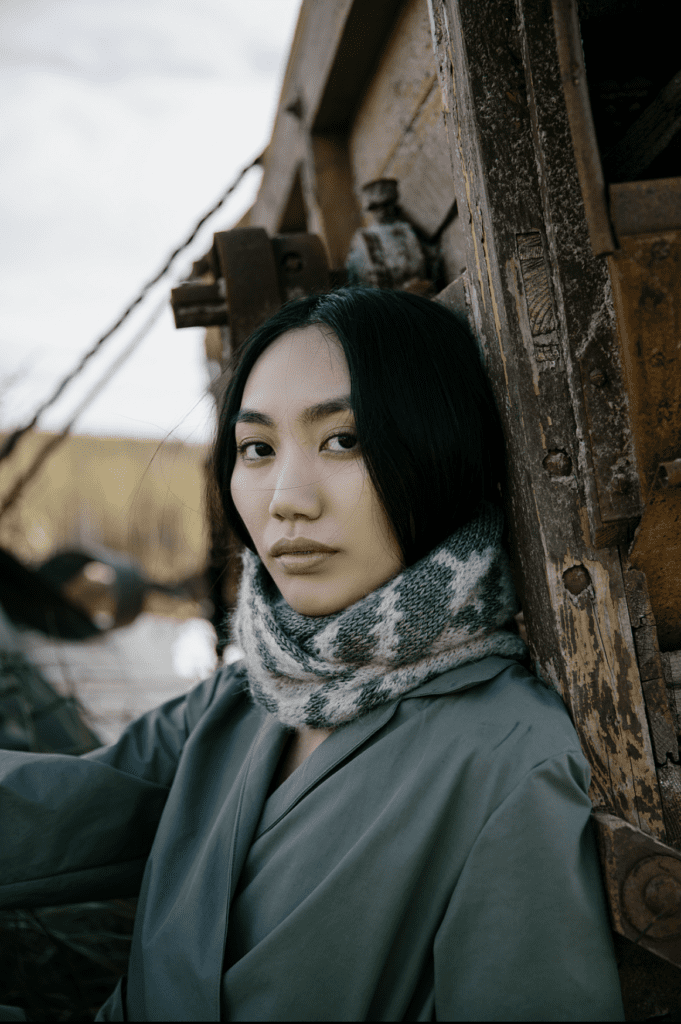 Snowfield by Maxim Cyr really caught our eye because it creates its effect by using two different yarns. By combining the soft lustrous Yeavering Bell and the bouncy Cheviot Marsh you will create a really dramatic look and feel. Whether you choose the Yeavering Bell as the DK yarn to create the main body of the knit, with the Cheviot Marsh 4ply as the contrast which is the combination I thought of first, which would create a floppy drapy effect with a firmer texture, or you could as Alice suggested use the Cheviot Marsh DK as the main body with the delicate 4ply Yeavering Bell as the contrast colour and texture. I am intrigued by this design because learning new knitting skills is always a joy and finding a design that incorporates something new is perfect. This pattern has colour work and Russian grafting and the inside features the same design, but with reversed colours which creates two looks in one.
Yarn required.
2 skeins DK – either Cheviot Marsh or Yeavering Bell
1 skein 4ply – either Cheviot Marsh or Yeavering Bell, (whichever you didn't use for the body)
Now I just have to choose what colours to use….. but perhaps that needs a blog post all of it's own.