Learning to sew – Margot pyjamas
By Tess
This summer at Whistlebare Alice has been sewing dungarees and dresses and gorgeous jersey tops.
Whilst I can sew I've spent most of my sewing time focusing on sewing quilts, which whilst not easy don't actually have to fit you, which is the big thing that puts me off sewing clothes. But I'm determined not be to defeated so I decided to try and learn and I bought a book by Tilly and the Buttons called Love at First Stitch. 
This quote is  from the Tilly and the Buttons website; 
"Since the best way to learn is to get stuck in, Love at First Stitch starts you sewing straight away. Each chapter focuses on a project from one of the adorable garment patterns included with the book. You don't need to plough through a bewildering manual to work out how to make them – new techniques are introduced as and when you need them, so you can build your skills and confidence one project at a time."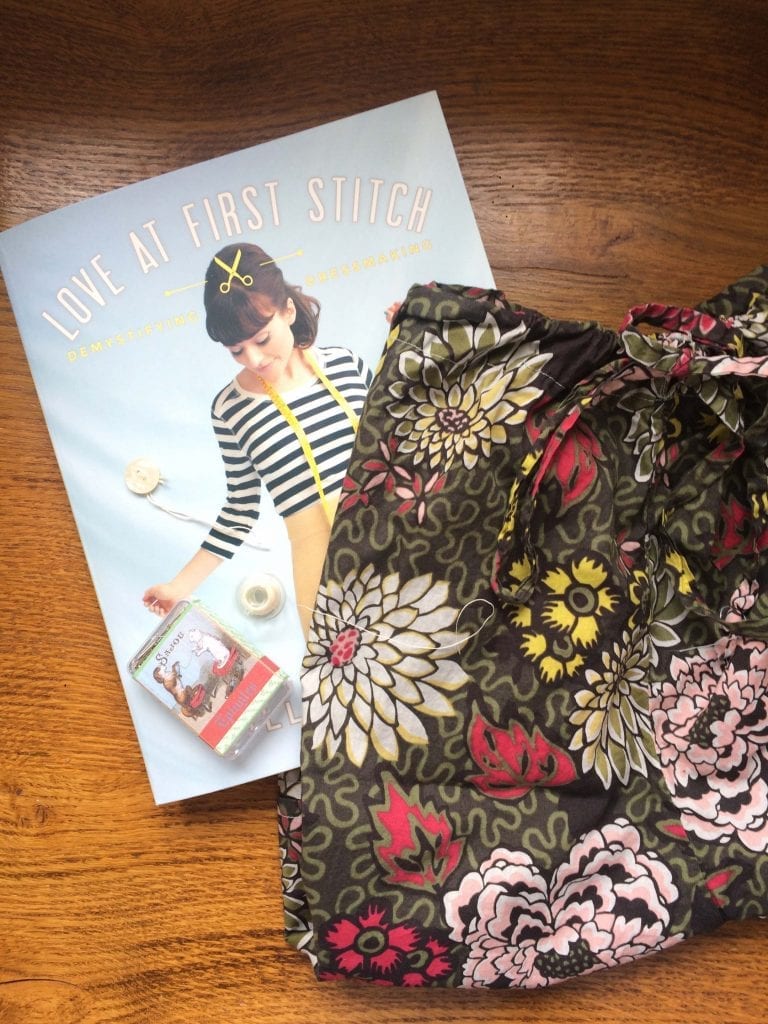 I picked out the Margot pyjama bottoms as the first pattern to try. During the heat wave that Northumberland experienced this summer I altered this pattern to make a shorts length pair of pyjama  bottoms, using up the very last of some liberty tawna lawn fabric I had bought for a special quilting project. With just under one metre of fabric I managed to sew something summery and pretty and more importantly comfortable. 
I probably made them a size too big but as they have a drawstring waist band they fit just fine, and of course the joy of sewing pyjamas is that no one really sees you in them so they don't have to be perfect!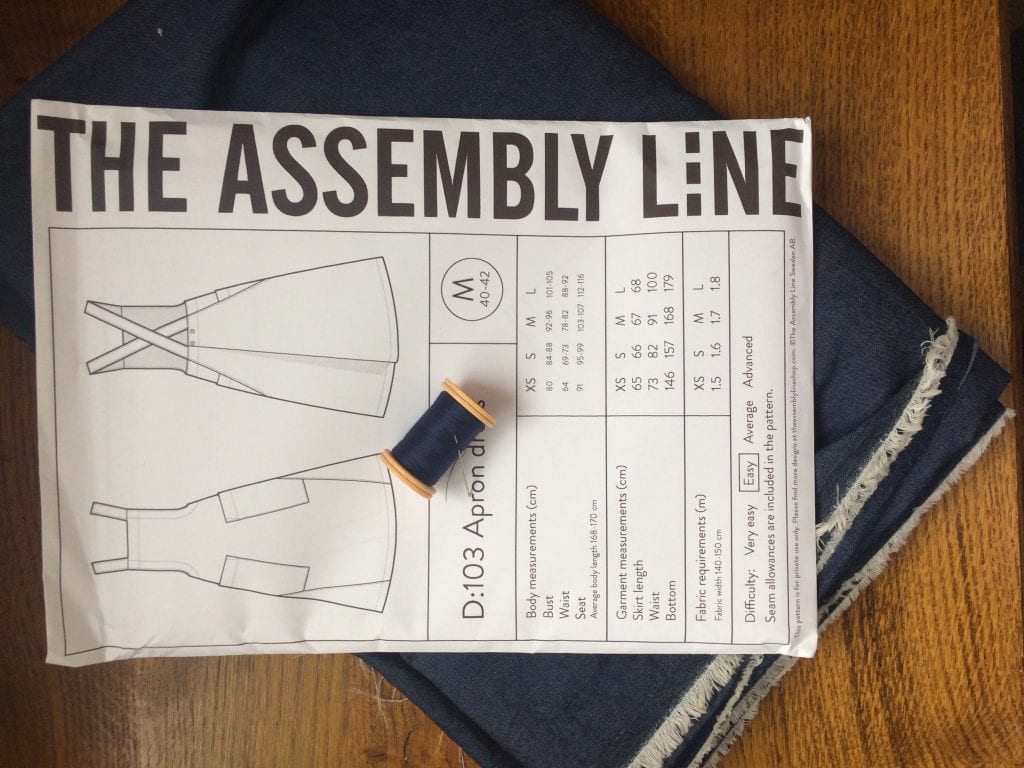 Inspired by this small success I've got the pattern for my next sewing project which is going to be the Apron Dress from the Assembly Line. I've chosen some gorgeous dark navy cotton fabric to sew it from, I just need to be brave enough to cut it out.  Wish me luck!