Meandering Monk at Cuthbert's Cave
Welcome to the fourth instalment of our 'Yarns Around Northumberland'
This month our Yarns around Northumberland tells the story of St Cuthbert and introduces our Celtic cable sock pattern – Meandering Monk inspired by Cuthbert's journeys through Northumberland.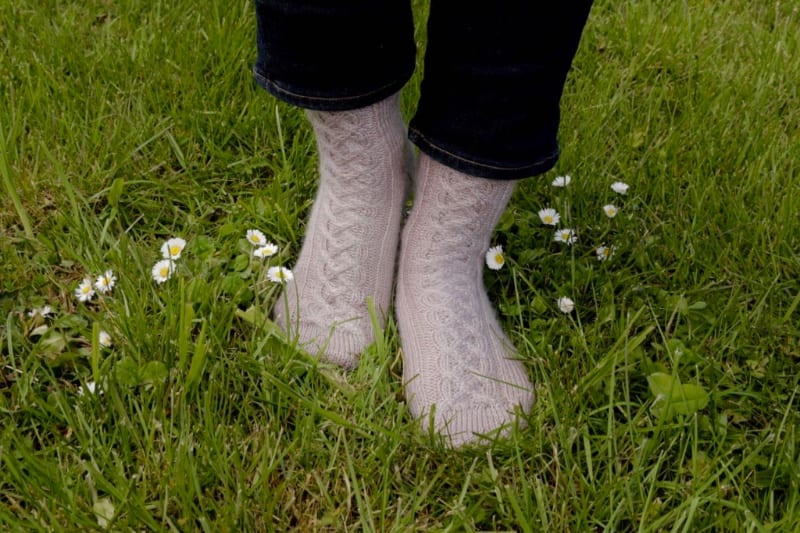 Meandering Monk is a special cable sock pattern designed for Whistlebare using our very own Cuthbert's sock yarn, which is a high twist #nonylon sock blend of 80% Mohair and 20% Wensleydale. The Celtic style cables represent St Cuthbert's journeys around Northumberland, both as he travelled from Melrose Abbey to Lindisfarne, a walk now known as Cuthbert's Way, and the journey to his final resting site, which took him to Cuthbert's Cave and through many parts of Northumberland.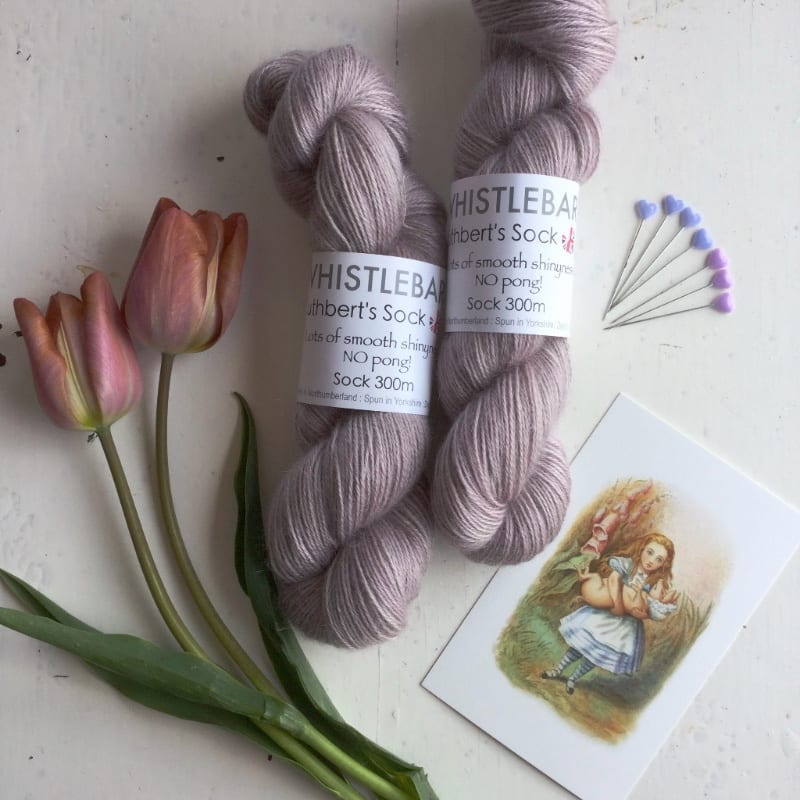 This beautiful tranquil colour "Moorland Mist" is a soft purplish grey evocative of the early morning mist rising up from the moorland hills and is our limited edition colour for this month.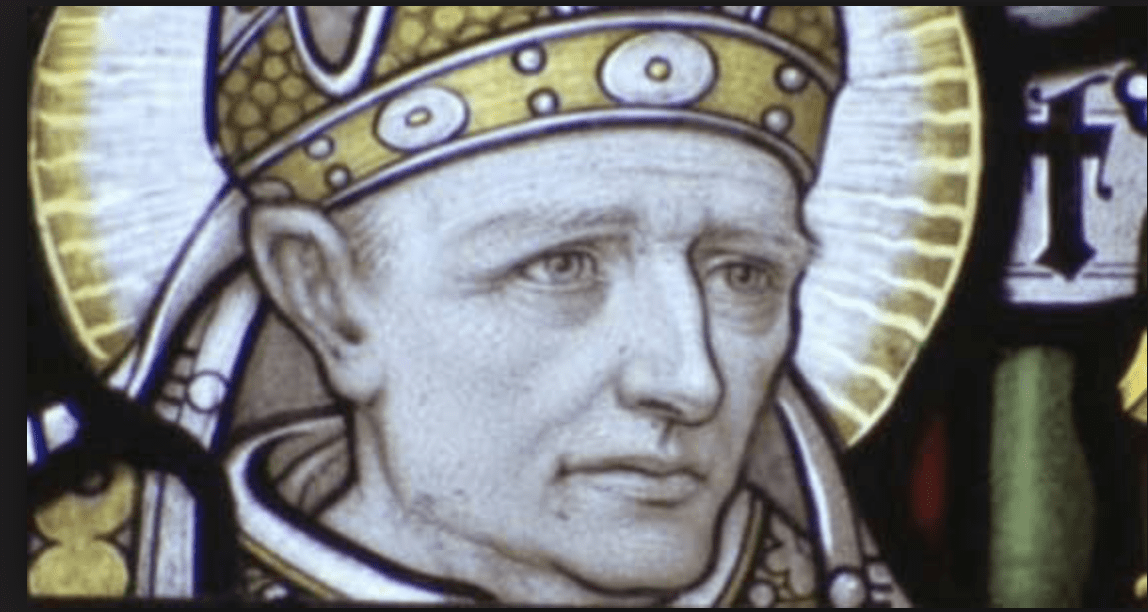 Cuthbert was born in Northumberland in 635 and was inspired to join the Christian church after seeing what he believed was the light of a human soul descend to heaven. He was admitted to monastery at Melrose, and spent the next 13 years there with the monks.
Cuthbert became the Prior of Lindisfarne when he was about 30, and lived there for the next 10 years. He ran the monastery, and as an active missionary, developed the gift of spiritual healing.
At around 40 he believed he was being called to the life of a hermit, and moved to the Island of Inner Farne, where he built a hermitage and lived for 10 years. Visitors often came to the island to consult him or ask for healing but he was cut off by the tides for several hours a day, or longer in rough seas, and so was often left in peace.
After 10 years of living as a hermit he was persuaded by the church and the King to become a bishop and for two years he travelled. Then, feeling the approach of death he retired and moved back to the hermitage on Inner Farne, where he died in the company of Lindisfarne monks in 687AD.
He was brought back to Lindisfarne to be buried and as people came to pray at his grave miracles of healing were claimed. This was a sign to the monks that Cuthbert was now a saint in heaven, and they determined to make his relics available as a declaration of sainthood. Eleven years were allowed for his body to become a skeleton, and during these years it is believed that the manuscript known as the Lindisfarne Gospels were made. When his coffin was opened it was found not to contain a skeleton but a complete undecayed body. So the cult of St Cuthbert began…….