Pattern Postcards – How to download your pattern.
If you have bought yarn and a pattern from Whistlebare in the last year, either at a show or at the studio you will have received one of our pattern postcards.
Each one comes with a url directing you to the download page for the pattern you chose, and a unique password.
Use the following instructions if you need any help downloading your pattern.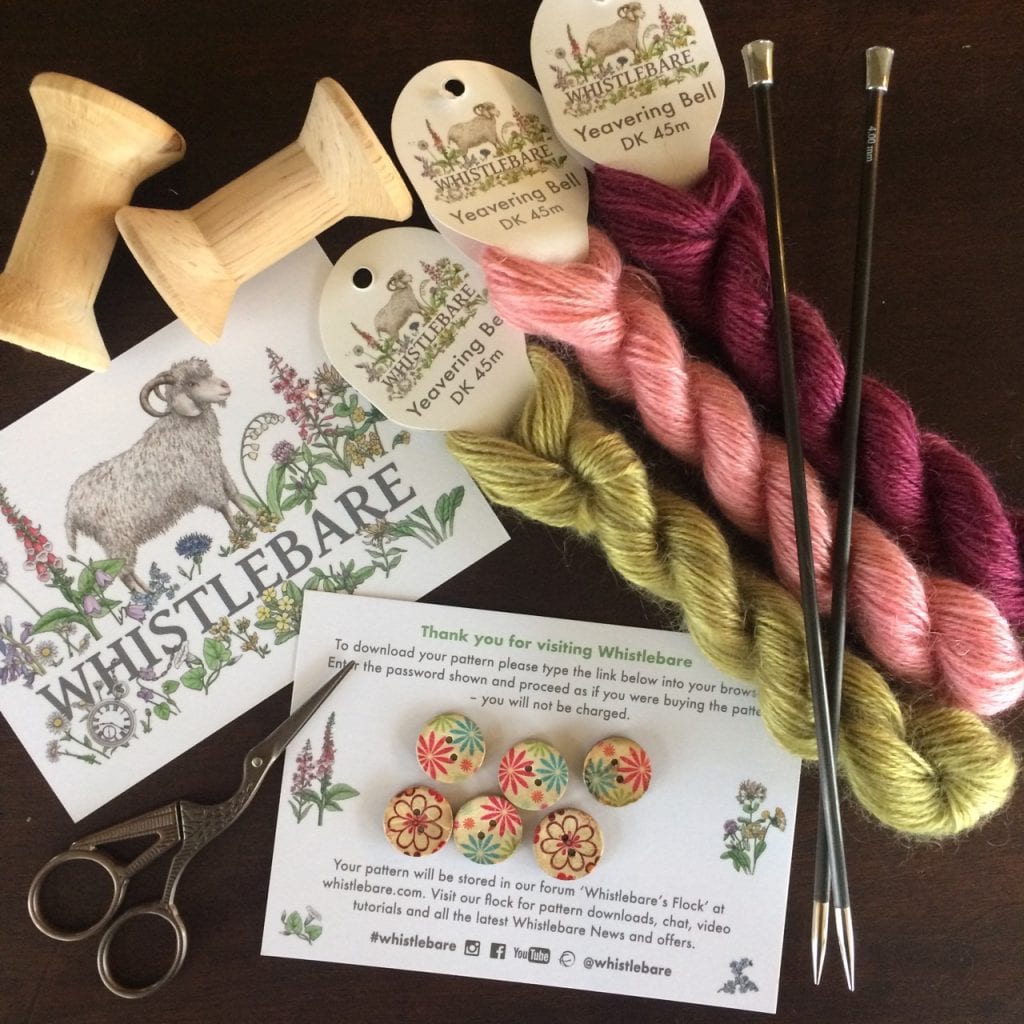 1. Type the url from your postcard into the browser bar at the top of the screen. (not the search bar).
2. Enter the password from your postcard.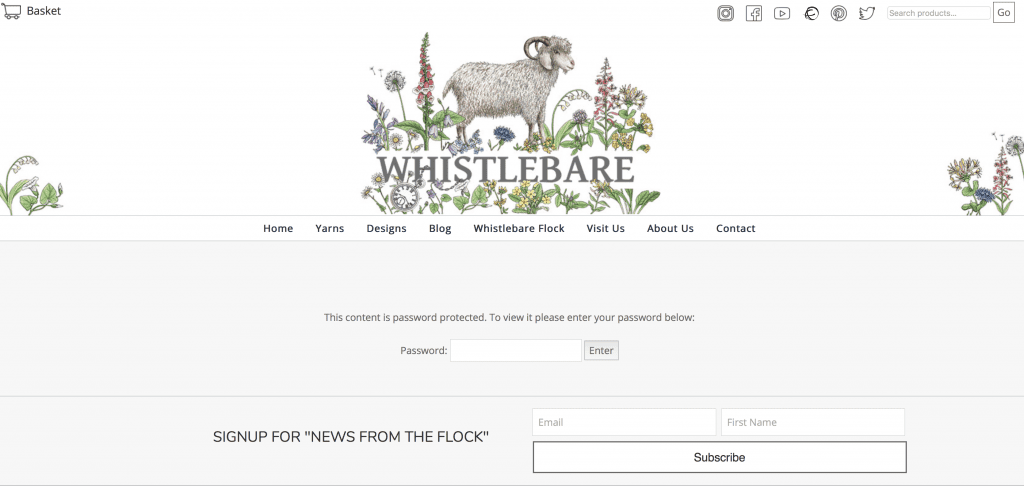 3. Once you reach the pattern download page click add to basket.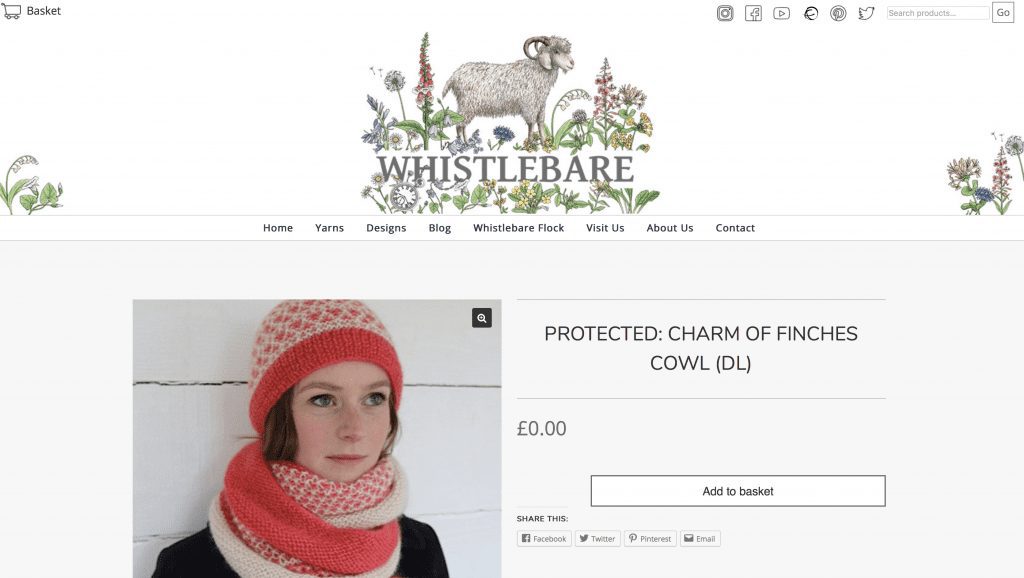 4. On the next page click proceed to checkout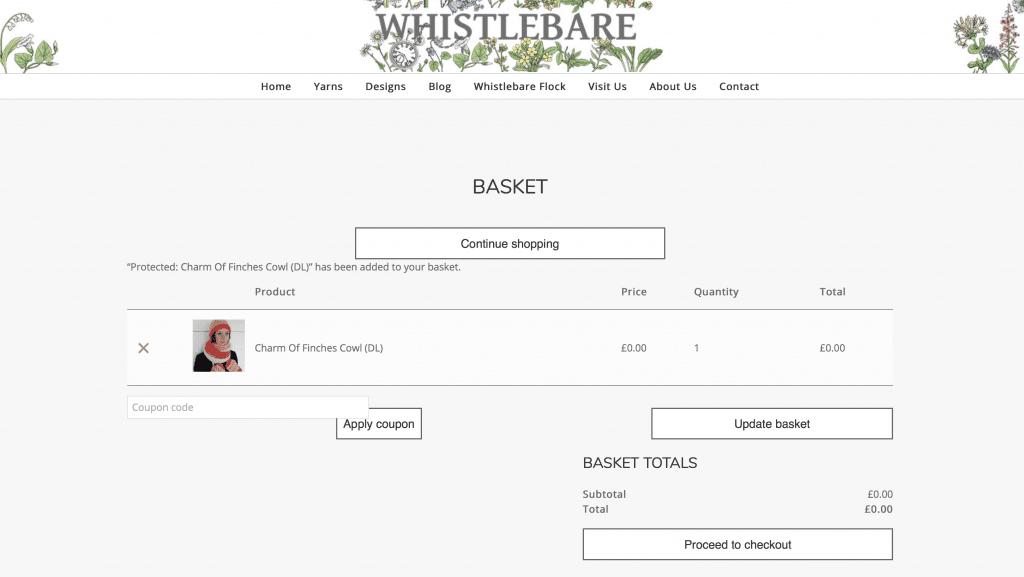 5. Enter your address, email address and a phone number as if you were buying something but you won't be charged.
Create a password which will allow you to log back into the Whistlebare Flock at any time, to download your pattern again, or enter the chat rooms.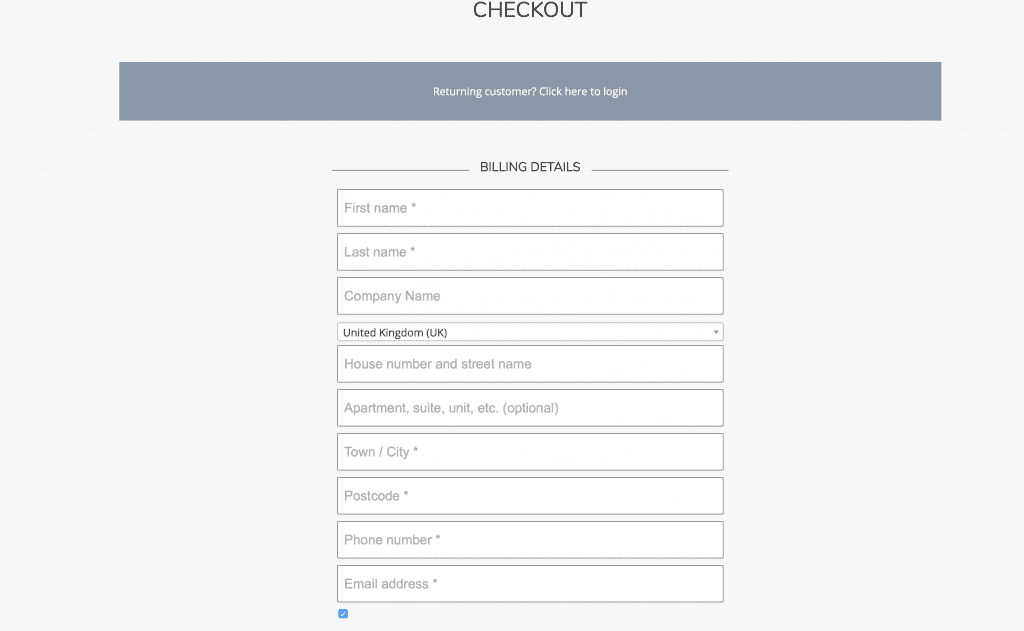 6. At the bottom of the page click place order.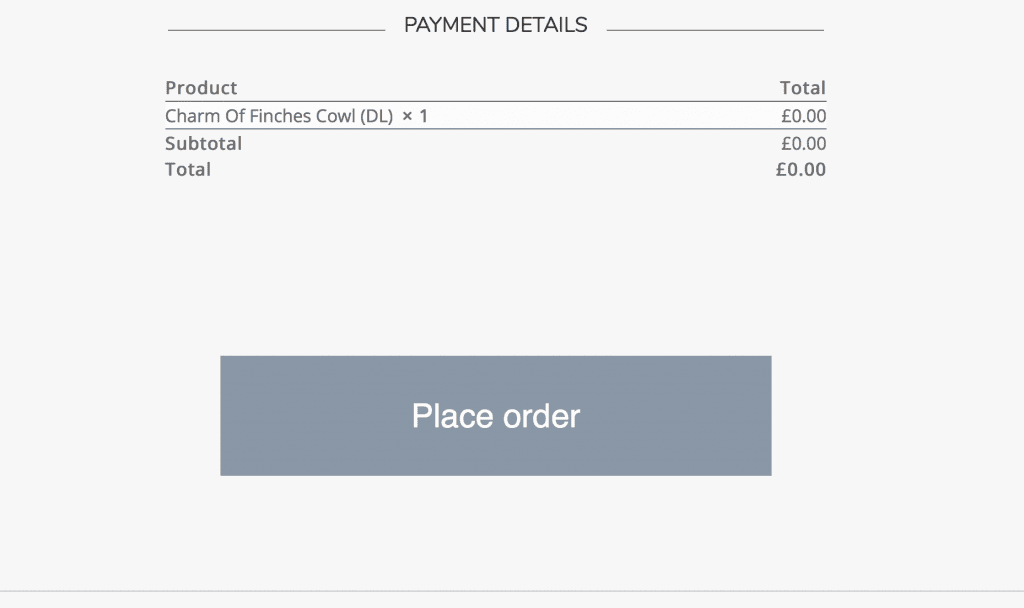 7. Click on the box with your pattern name in – download will start.
Happy Knitting!
PS.
The postcard also includes some hashtags related to your pattern, if you upload your picture to social media do tag them, we follow the hashtags and we'd love to see what you've knitted!