by Tess.
Each year Whistlebare travels to a number of yarn festivals around the country, and this year we've travelled internationally to Dublin as well. Our next festival though is delightfully local – less than 20 miles from Whistlebare and so of course it's one of our favourites.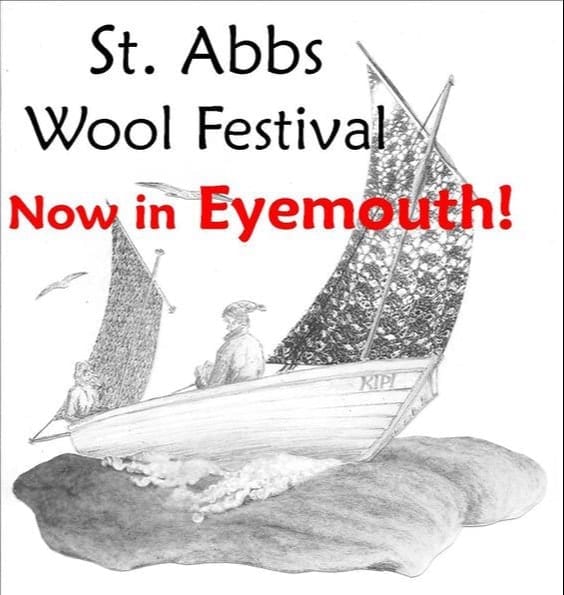 St Abbs Wool Festival started it's life about 11 years ago in St Abb's but moved to Eyemouth in the spring of 2017 when it outgrew the venue in St Abbs.  Held twice yearly in April and November, and with vendors, demonstrations, workshops and coffee and cake provided by the local WI it's a fantastic event.  The focus of the festival is on local professional craftspeople and promoting their talents and strengthening relationships with crafters. More information can be found on their website and facebook page.
Many exhibitors at St Abbs are members of Sheep Tales who work together to raise the profile of individual members and promote awareness of the  importance of the wool industry in rural areas particularly in Northern England and Southern Scotland.
St Abbs wool festival is held at the Eyemouth Community Centre, Eyemouth, TD14 5DF on 3rd November 2018,  10am – 4pm.
Alice is away in Scotland and so I'll be at this festival on my own – do come and say hello!