To Woollinn we will go…..
Any of you lovely readers who follow us on social media will know that we are flat out at Whistlebare at the moment.  Next week we are heading over to Ireland for the brand new wool festival – Woollinn.  A new festival is always really exciting but we are particularly looking forward to this one as Dublin is such a fun city and I haven't visited for nearly 20 years!  All wool festivals involve huge amounts of preparation so all the slaves at Whistlebare have set to dyeing, skeining, labelling yarn.
At the same time, of course, all our does (female goats) and ewes (female sheep) are producing their off-spring.  Last year we carefully held back introducing the bucks to the herd and tups to the flock until December, much later than our usual October, in order to delay kidding/lambing until after Edinburgh Yarn Festival.  Previous years have shown that coinciding our biggest show with our busiest period on the farm is not a great plan.  This delay was particularly fortuitous this year as otherwise we would have been mid-kidding when we were hit by 'The Beast From The East'.  Having babies in several feet of snow is never a good plan, even if you are in a barn!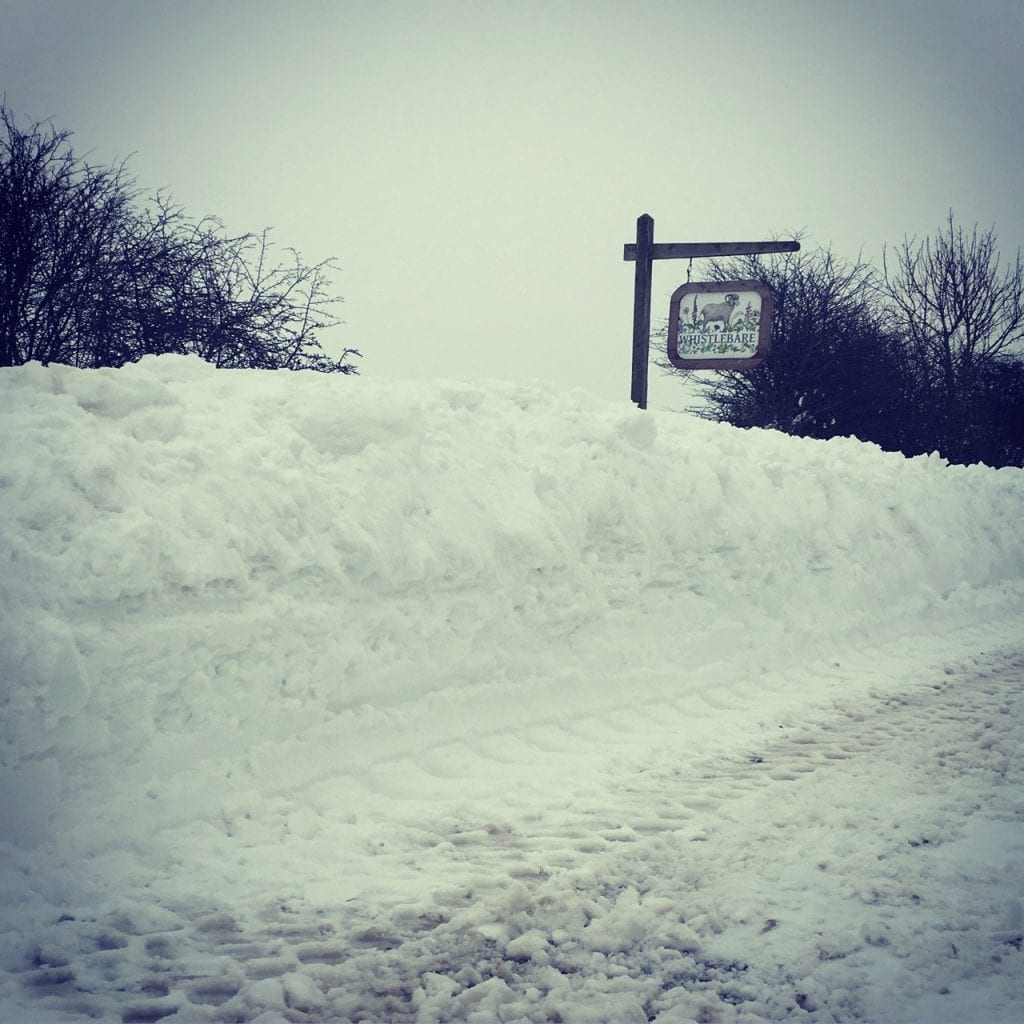 So, once again we are preparing for an (hopefully) big show and kidding and lambing at the same time.  During the week Tess and I spend our time trying to fit in the required 'kid cuddles' between bouts of skein winding and labelling.  Weekends are punctuated by shouts of, "Mummy its coming!" while I am trying to catch up with dyeing.  It is a good job that our ladies are busy producing more little fibre factories as stocks of Yeavering Bell are already dangerously low and we won't be re-spinning until Christmas!  One thing you can be sure of, if we say that a yarn is spun from fibre grown here at Whistlebare then that is exactly what it is.  We never supplement our clips with bought in mohair or Wensleydale as we believe that provenance is paramount both to us and our customers.