Chronicles of a creative life – Why knitting a jumper can take a lot longer than it should…..
by Tess.
Sometimes knitting takes a really long time.
It could be because the pattern is very complicated. Or because the item is very large. Or because your life is very busy and things get in the way of your precious knitting time.
Or it could be that like me you are a procrastinator. First you can spend hours and hours deliberating over the pattern. Which one will it be? Days can be lost in the depths of Ravelry. Then once you've picked your project there is the small matter of what colour to choose. Any visitor to Whistlebare will soon find out that my favourite colour is grey, to the great despair of Alice. We make beautifully coloured yarns and I love grey…..
So I'm trying really hard to be more brave and choose other colours. Deep dark rich green won the pick. Morginn cardigan from Laine magazine 4 was the pattern of choice.
And off I went, needles in one hand, yarn in the other ready to cast on. Oh but what's this? Fisherman's Rib, I don't know how to do that. Fortunately youtube to the rescue and away I went, knitting away, slowly but surely until….. A scary bit! Well not really, there weren't actually any ghosts or terrible monsters in my pattern, just a section coming up that I didn't understand. Suddenly the desire to knit fades. If I do a few more rows then I'll get to that tricky bit and have to admit I don't know what to do. I know I'll cut the grass/do the ironing/bake a cake anything to detract from the issue. Meanwhile Alice is saying, "how's your cardigan getting on, can I see the progress?" Soon I'll have to admit there hasn't been any.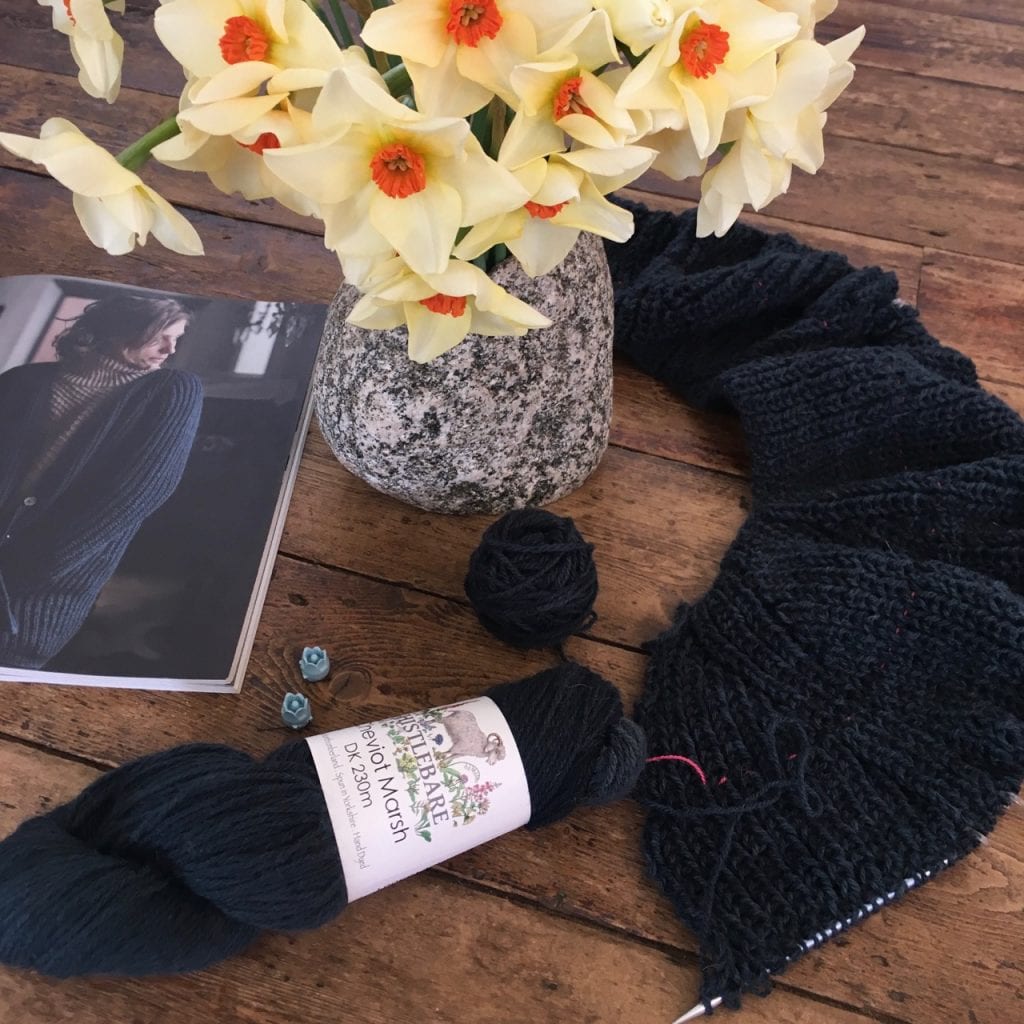 So what do I do? The answer as always is make a large pot of tea. And then I read the pattern.
Nothing else. That's all I had to do. And it wasn't difficult after all. Read the pattern, follow the instructions, feel incredibly smug because you're knitting POCKETS and suddenly all is well again.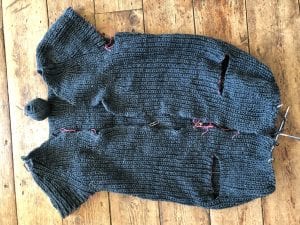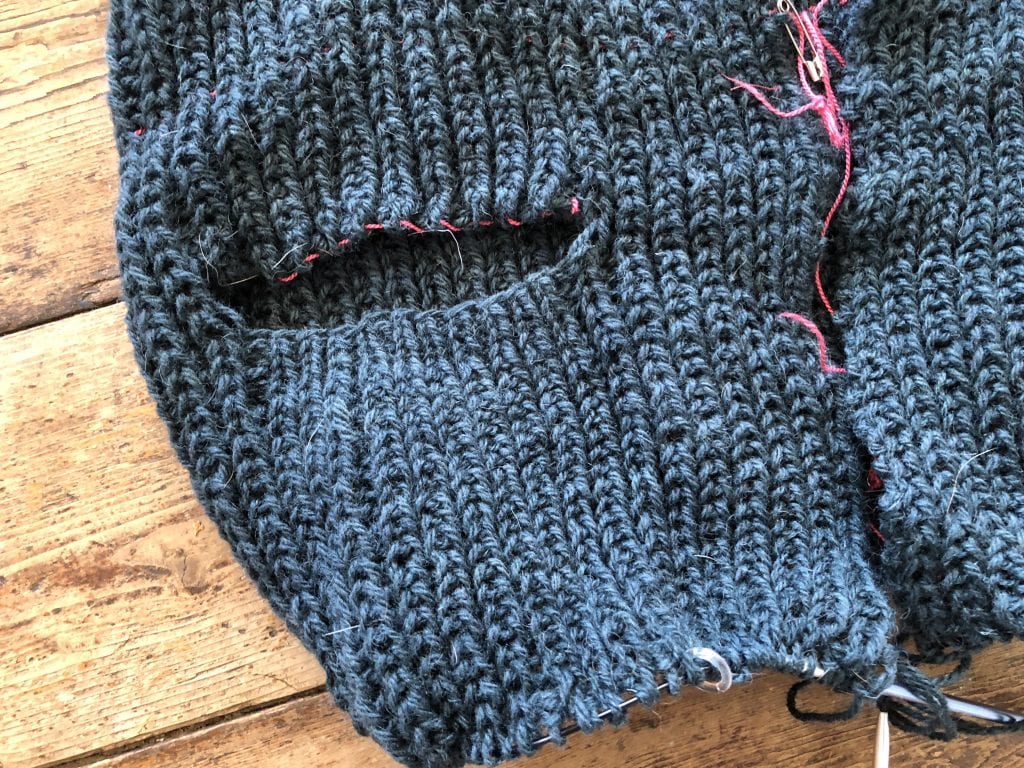 Well until I get to the sleeves perhaps…. picking up stitches, maybe I'll need a another pot of tea first.