Win a kit to knit Bubble Jersey by naming our new piglet!
By Alice
There is no day out that I love more than going to a rare breed sale at an auction mart.  It is fortunate that there are no such sales less than 2 hours drive away as otherwise Whistlebare may have become more zoo than farm!  Last Saturday, not only did we visit the rare breed sale in Lanark, but we went with the intention of buying sheep, pigs and chickens!
As I'm sure you know Whistlebare is a fibre farm where we grow and produce yarn. So what I hear you wondering were we buying pigs for?  Well, pigs are wonderful animals, one of my favourite species in fact.  So much so that my husband gave me two beautiful 'Large Black' (a pedigree breed) gilts as a present when we got married.  Whilst those two girls were the beginning of several hundred pigs Whistlebare has been bereft of them for many years now.  The reason that we are re-introducing pigs is all to do with managing our land and animal welfare in as environmentally sound manner that we can.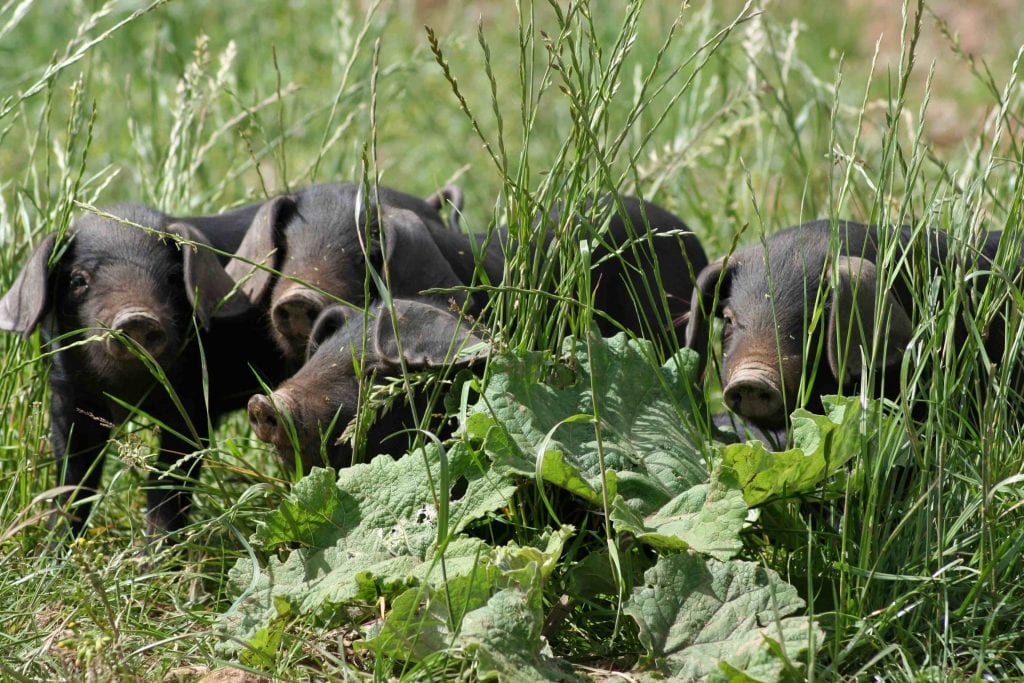 Large black piglets.
All animals are prone to intestinal parasites – worms!  With particular species being prone to different groups of parasites.  For example goats and sheep all suffer from the same worms which are different from those hosted by pigs.  This is key because worms are contracted by an animal ingesting the worm eggs which are in the pasture having been excreted by another infected animal.  There are several ways of controlling worms in livestock but the real key is to prevent / reduce infection in the first place.  One of the ways of doing this is to turn livestock out onto 'clean' pasture, that is fields that are not infected with eggs.  Pigs clean pastures for goats and sheep and vice versa simply by eating. The pigs that we bought are Kune Kunes, the smallest breed in the World, and crucially, they are largely grazers rather than diggers so will not destroy our herbal leys in the process of cleaning them.  
new piglets on their way to Whistlebare!
One of our new pigs is a little girl who will be staying on the farm to be mama – she needs a name!  So, this is our competition in which you could win 2 skeins of our Cheviot Blue 4ply, in the colour of your choice, and the pattern to knit 'Bubble Jersey'.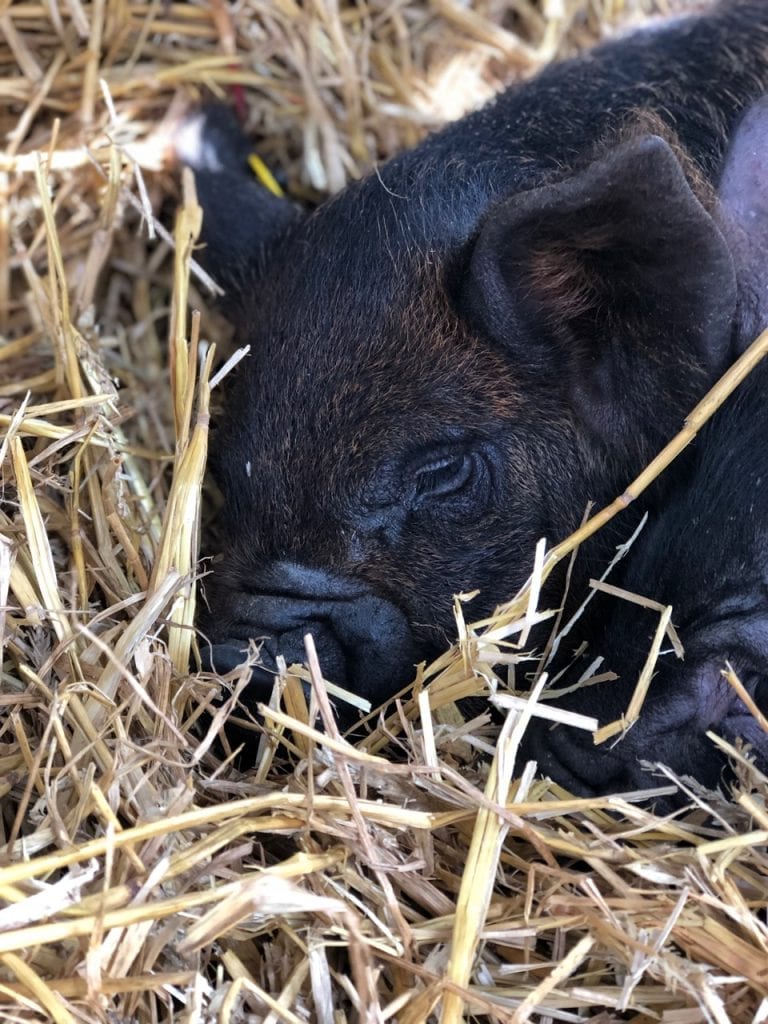 name the piglet!
All you have to do is suggest a name for our new sow in the comments below.  The winner will be announced on 7th September after the children are back to school and some semblance of normality has returned!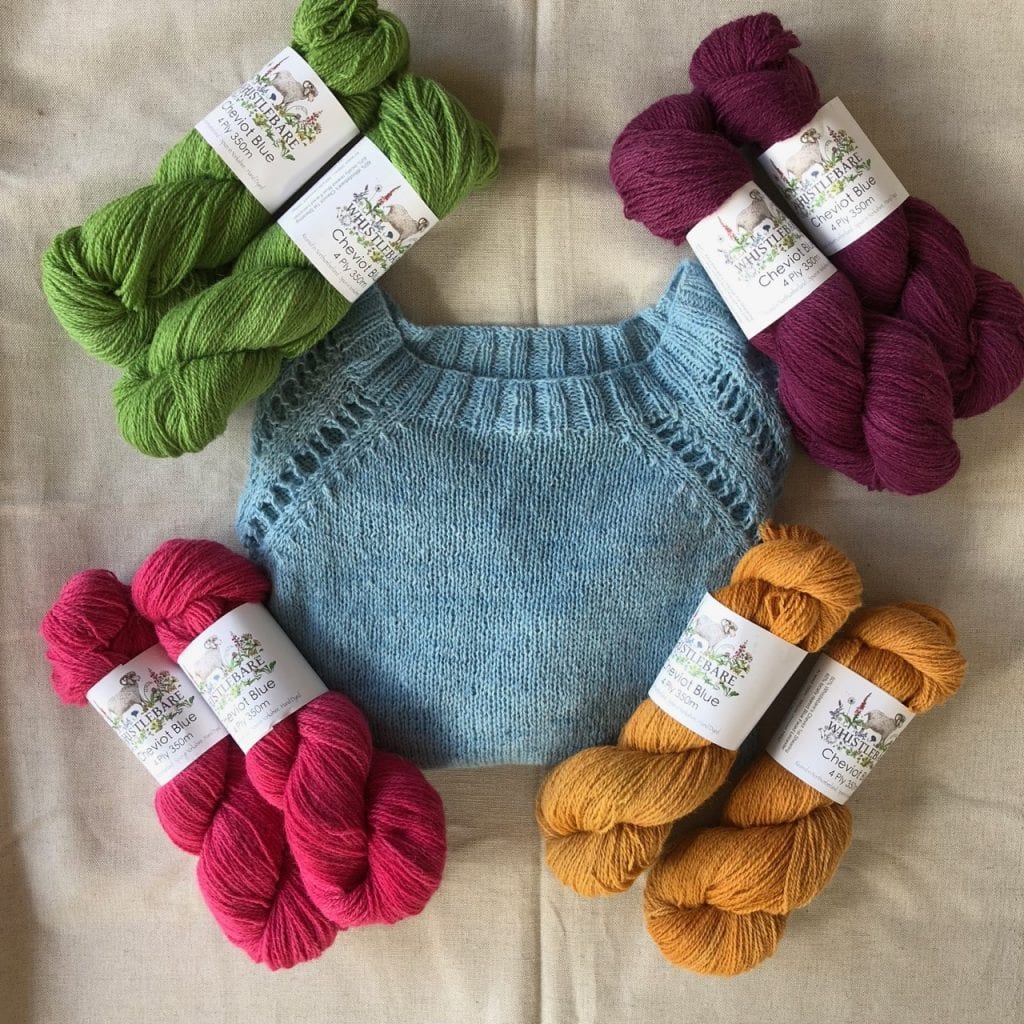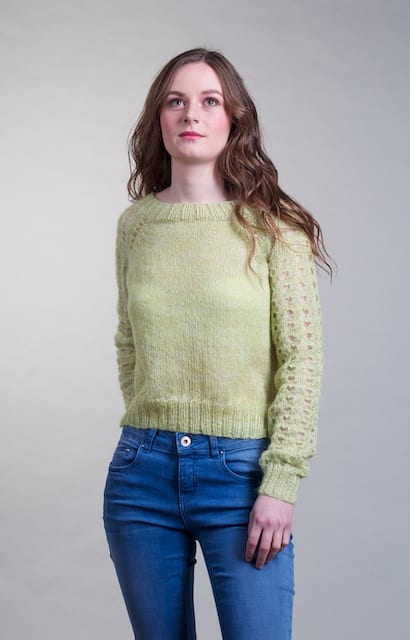 Bubble jersey and Cheviot Blue 4 ply.                                                              Bubble Jersey .